Today I am writing about the disadvantages of having a sugar daddy! This topic is maybe a bit crazy since it can be for someone a reality, but that's life, fellows.
Can't imagine that half of the summer is already over! Time is just passing by so fast. I remember I wrote my last blog post a while ago, shortly before my holidays in Estonia. The Song- and Dance festival was terrific. I would say the best week of my life!
Now since I'm back in Berlin, I have a lot of work to do. I am responding to many client emails, making new appointments, solving problems, and thinking about my travel plans for the rest of the year. You may think that the escort job is easy and nothing to do other than just making appointments. But far away from that! Although I take new appointments, meeting awesome people, I have to do also a lot of maintenance and administration work, which takes a lot of time. That's why I haven't been so active for a while, and not published all my new excellent blog posts.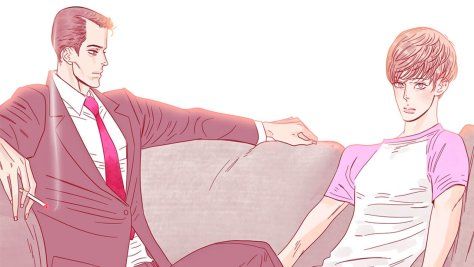 We all need benefits!
Nowadays, it gets more and more popular in young twinks or handsome male boys to seek a relationship based on some benefits. Well, let's be honest. The whole human life is all about the benefits. For instance, if you get married to your husband and wife, you will already make a kind of commitment – to be loyal, share whatever you have, and so on. You need that kind of secure life where both can benefit each other. Love and sex can not be so romantic and spicy anymore after you have been together like years and years).
To have a sugar daddy, is, of course, a different kind of relationship between two people also based on benefits. We, escorts, are not the only people who are getting occasional offers from our clients to travel with them for free. Or get some stuff for free, without having a "business relationship." I thought a long time ago what it could be really to have a sugar daddy. It is when a generous (usually old) man is having a constant friend (called so "sugar baby") next to him – offering car or apartment. Or buying stuff like clothes, expensive accessories, or even a car for a better life. Well, it all seems to be fair enough to understand the consequences behind on it.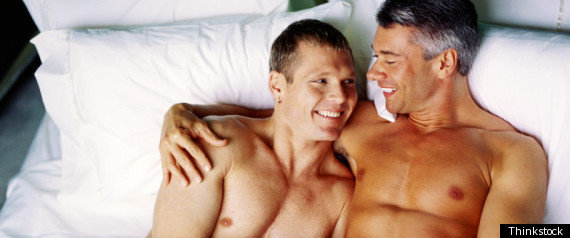 Losing your sugar daddy is the question of time
Often young boys might think that this looks like real vanilla. What could it be better to have everything and enjoy your life without thinking of any problems?! Well, don't get tricked! Commitment to have a sugar daddy could be a perfect idea to run out from the financial issues, but this is only for the short term. It's like an escort job, just with the difference that you have one guy who is supporting you continuously or you have many guys who pay you for your services.
Get ready to be slave for yourself!
I chose to work as an escort boy, although I have had offered a generous life also by the guys in around my father age. The reason why I became an escort is not far from solving my financial problems. Instead, giving more freedom and flexibility to myself and also to have at the same time fun. Being and working as an escort is really like entertainment for me.
The thing is why I don't feel that way to have a sugar daddy is that when you have one, you sometimes promise to him to be loyal and basically do what he wants. When he says, I want to see you now; then you usually must do that; otherwise, he would say in one day that you are not enough to him? So having sugar daddy means as you must always be ready to go out with him, even if you don't like to. Or you have to do something you feel uncomfortable with unless you purely love your sugar daddy.
Unwanted time by time
I would personally say that I prefer his money more than him if he doesn't look like my type. I'm sure I'm not the only one who is thinking of this way. But having sugar daddy means is not a problem for you as long as you look cute, right? We all know that our handsome face and body doesn't last long. We obviously all get old one day.
You will get old and lose your value, but hey – your sugar daddy not! Because he will probably earn more money and his financial situation is more stable than your appearance and looks. So you will get unwanted time by time, but he is always wanted, just because of his money.
Nobody cares if you are a friendly and nice guy, as long as your sugar daddy purpose is to pay for you just because of your attractiveness. So he will find another guy to spice up his sex life and what a loss if you have not prepared for that! So my conclusion is that having sugar daddy is not an excellent way to secure your life.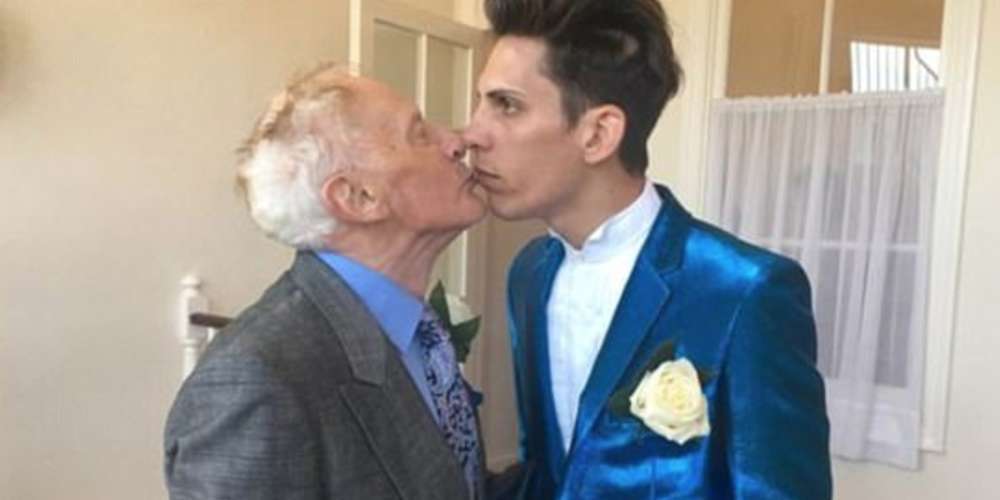 Less freedom and flexibility with sugar daddy
I am now getting back to the topic of how it is related to the escort work. Being escort and meeting our clients is a bit pertaining activity indeed. We get paid because we have some features that our clients are valuing. Things or events that our clients are expecting in return can sometimes be something that we may not enjoy – even if we have promised that we will. For me, it's not uncomfortable to offer my services. But rather an awkward situation when I have to explain politely and nicely that I cannot do "everything." We get paid by the clients who usually not counting every cent in their wallet. My clients are often rich people, working in a good position. They could be a perfect sugar daddy, but having with them just a business relationship, means me relatively more freedom and flexibility.
No obligations, no protection, no guarantees
Unless you are not registered legal escort in your country, you will have besides the money no protection behind. Having sugar daddy may be a commitment for you, but not for your daddy, because he will not get fined or punished by the law in any way. The loser is only the sugar daddy, in case you commit with him a relationship. Now being and working as a legal escort, we both commit us. Clients have the rights to get their requested service, and companions are eligible to get paid for that.
Among that escorts are getting paid, they also have more freedom in their personal life. They can choose which clients they want, when, and where. And after all, who can say that it is not possible to keep a good relationship with your client if he is willing to pay for another time? Just make it little more official and serve him as an "escort companion" and you will both enjoy the time!
Your sugar daddy is smarter than you'll ever think!
Being a sugar baby and doing everything for your sugar daddy is like being a slave to someone for the limited time in your life. If you get an apartment or car that you will own in your entire life, that would be awesome! But in worst cases, your sugar daddy is not stupid, and he knows very well that you are his short entertainment which whom he doesn't usually put a lot of investment. So being a slave for someone isn't fun, huh?
The conclusion
I am not encouraging people to NOT have a sugar daddy. Perhaps in your life, there is a time when you want to run out of your financial problems and you can. But be aware! Sometimes the moment in your life can end up very quickly. Of course, you will lose all your benefits, like a good appearance and more no matter in which position you work – whether it is an escort, banker or someone else. But the question is rather – who you want to be and how you want to live your life?
In the end of this blog post I would like to translate a story from the real life that my friend has posted on his Facebook timeline recently:
A nice young woman posted a dating site announcement that she was looking for a wealthy husband. In response, he received a reply from one of the businessmen working in the financial sector, hopefully thinking about him:
I will write here honestly what I want. I'm 25 years old. I'm very beautiful, I have style and good taste. I want to marry a man with an annual income of $ 500,000 or more. You can say I'm greedy, but in New York, a million-dollar annual income is considered suitable for the middle class. I have no high expectations. Does this portal have anyone with such income? Are you all married? I would like to know what I should do to marry such a rich man. Among the people I have visited was the richest man who received $ 250,000 a year in salary. It seems to me that this is my upper limit. If you want to move to a good area in New York, that's not enough.

I humbly present some questions: 1. Where do the wealthy boys usually move around? (Please include the names and addresses of bars, restaurants, and gyms.) 2. Which age group should I look at? 3. Why are the women of most rich men just about average? I have met a couple of girls who are not beautiful or interesting but have got a rich man. 4. How do you decide who you take as your wife and who can be a girlfriend? (My goal now is to get married.) Miss Beautiful
Philosophical Response From Businessman:
Hi Miss Beautiful! I read your post with great interest. There are probably many girls like you who would like an answer to the same question. Let me analyze the situation through the eyes of a professional investor. My annual income is over $ 500,000 a year, which meets your requirements, so I hope everyone understands that I'm not wasting your time here. For a businessman, marrying you is a bad move. The answer is very simple, let me explain. Aside from the small details, it is your desire to exchange "beauty" for "money". Person A offers beauty and Person B pays for it. However, there is one big problem here, because your beauty is fading, but my money is not lost for good reason. My income may increase from year to year, but you are not getting more beautiful every year.

Consequently, it is not economically viable for me because I am an expensive asset but you are a costly asset. This is natural depreciation, but exponential depreciation. If that is your only advantage, it will disappear in ten years. Using Wall Street expressions, every commodity has its own position, and you also have a "trading position" when you walk with you. When the trade value goes down, we resell it because it doesn't make sense to hold it for long – the same goes for the marriage you wanted. It may be wicked to say it, but it is wiser to resell or lease out any costly property. One whose annual income is more than $ 500,000 a year is not stupid.

We can marry you, but you will not marry. I advise you to stop thinking about finding a rich man for yourself. And by the way, you can do something with yourself to earn so much. You have a better chance of doing this than finding a rich fool. Hopefully because of the benefits, J.P. Morgan's CEO
You may now wonder maybe, how did I get an inspiration to write this article? I honestly and fortunately have no such experience. But based on the stories from my friends, I can testify that the things I wrote in this article are the truth. And I found out that it could be relevant for my visitors to read since there is maybe some boys in my age who will stand in the situation of consideration.