I am happy to announce that my OnlyFans live shows are finally back after three months of the break! The new season is waiting, and the first live show topic is HALLOWEEN SPECIAL. In this show, I'm gonna get you to my spoooooky bedroom and get you some treats (or tricks – whatever you prefer). 😉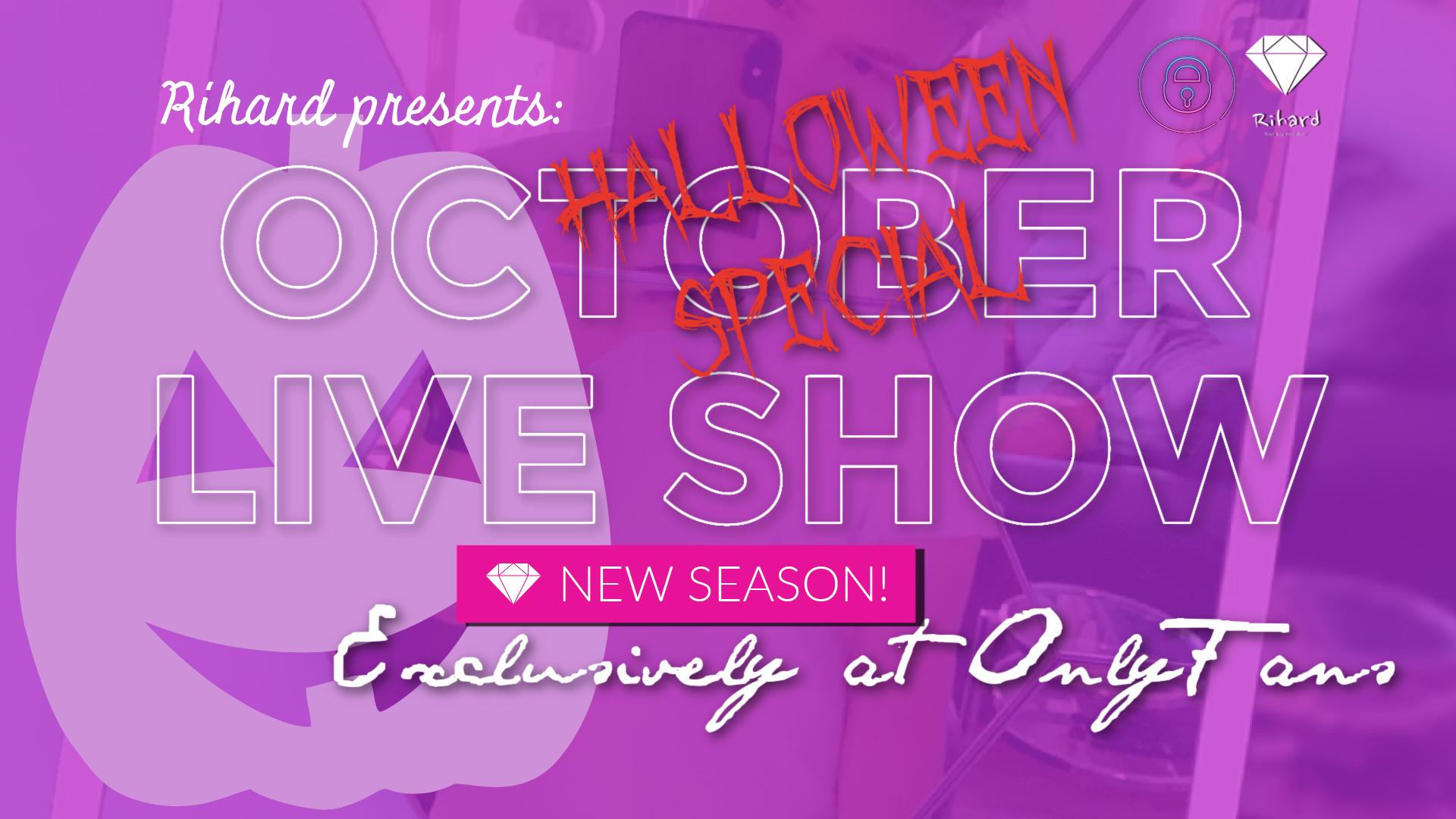 My live shows are taking place once every month, exclusively for my OnlyFans subscribers. In the first season, I had lots of fun with my fans because we had every month different shows. For instance, in my Christmas show last year, I was a naughty boy who "was waiting for Santa." On my birthday show in May, I was a naughty birthday boy. On Valentine's Day in February, I was a romantic, sexy Valentin.
The best part about my shows is me being natural, enjoying spending time with my fans, chat, and give them the entertainment they deserve. This is the opportunity for me to spend time with my fans and it means for me a lot.
Like the previous season, my active subscribers can vote also in this season, at the beginning of every month for the poll, and choose when they want the show to happen. The live show date and time will be chosen by my subscribers. So make sure you don't let them choose the time for you, but instead choose the time on your own! All subscribers with an active subscription can vote directly on my OnlyFans page.
For this season, I have lots of surprises. I strive to make even better live shows as I have learned in my last season what my clients really like and how I can make them entertained and horny. The live show will continue to be around 1 hour but can go longer depending on the audience and fun we have. In this new season, I plan to bring into our live shows lots of new ideas that make my shows unique and stand out from the crowd. But how I will do it exactly, I'll keep it on my own till you find it out! 😉
The idea of my live shows began last year when the lockdown was putting in place all over the world. Back then it wasn't possible to meet in person. It was unfortunately the only way of staying in touch with me and get the most out of it. I have decided that I will continue also with this new season. My OF shows are the safest way of having fun and for a very affordable price – for as low as just $2.5 per month (which is less than 2.5 Euro).
Stay in tune and subscribe to my OnlyFans so that you do not miss any upcoming live shows! Voting for the first live show in this season starts on Tuesday, October 13 at 8 p.m in Berlin/Europe time.
I can't wait to show you more! Happy spooky season!