As of today, on April 10, I announce to discontinue broadcasting live shows on the Flirt4Free platform. Starting from April 10, I will no longer broadcast the live show on that platform.
Due to the COVID-19 pandemic, all my physical services are temporarily suspended. Therefore I moved my services online and started also broadcasting live shows on Flirt4Free platform – the platform to Flirt for Free with Live Cam Guys.
I have been using the service since April 6 when I broadcasted my first live-streaming after a been while on this platform. Only four days later, I found that the service does not meet my financial expectations.
I value my time a lot. While I have to do an escort job, I have set reasonable rates for my time that my clients are booking. I want and always have strived to charge a fair amount that both can satisfy me and my client's needs. After evaluating the current situation on the payout model of Flirt4Free, I have come to a decision not to continue using the service. Otherwise, I have had to put my clients at risk of high rates and expensive services. It is with great regret to announce that people may not see and interact with me on this platform any longer.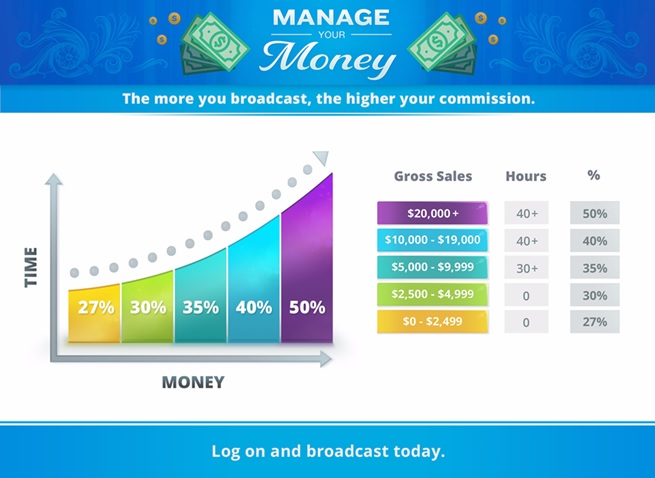 Using "money-making services" online: The scheme
I have been in touch with the representative of Flirt4Free – Jordan Kingston, Model Account Executive – to request extra assistance, and we have discussed their payout system. As of his response, the Flirt4Free payout service works on a sliding pay scale system that pays models a percentage of what they earn. The scale range is 27% – 50%. So compared with other online services, the actual earnings are much below, which makes the platform for me a low-paid service.
The earnings are not tax-percent based, but commission-based. So it means, when you are in a new model with the total revenues less than $2,499, then the amount you get from total client spendings is only 27%. The rest of the 73% company takes away.
You can get a maximum of up to 50% from the spendings, if your model account has earnings in total more than + $20,000, but even for that, paying half of the gains to company sounds to be unfair. And as a result, I am ending the contract with them as their payout system does not meet my expectations.
On the other hand, I have been using OnlyFans, which has, in my opinion, a fair payout system. They charge 20% of all earnings, which is reasonable and not too high, and the results are much better.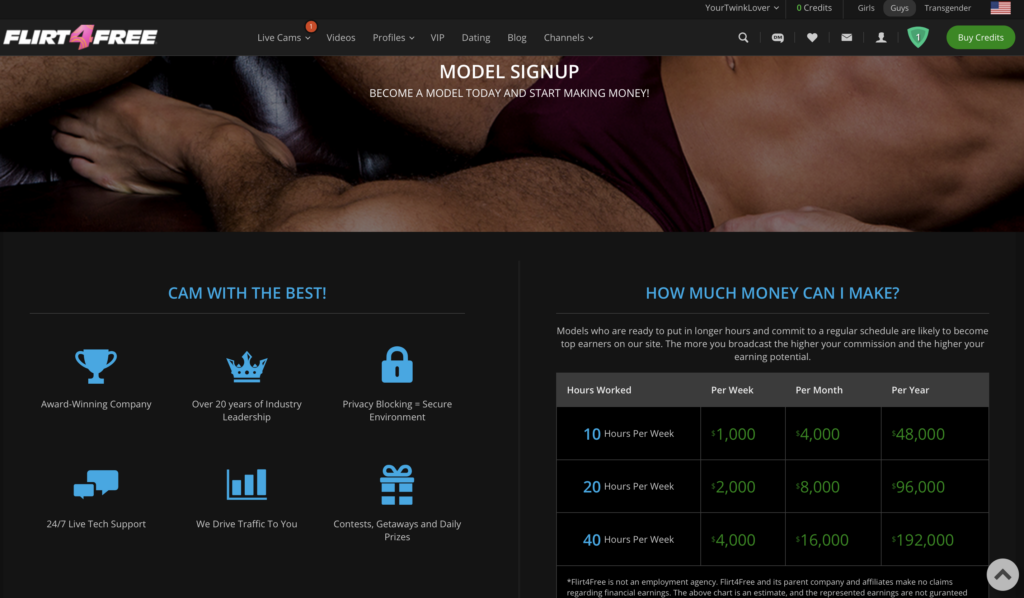 Even though using the Flirt4Free service was fun to me, it still does not meet my ethics and morals. My impression of making money for someone or to the company who has an unfair and unreasonable high commission is not acceptable on my side. That's also one of the reasons why in past months, I have rejected so many offers from escort agencies and porn-making studios, who have tried to recruit me.
Here is my last email to Jordan, on Thursday, April 9 – a day before making my final decision:
Ok, thanks for that information, Jordan. That's what I wanted to know, and I respect your effort here for explaining it to me. Please take a moment to read my reflection. I am planning to write the blog post about this also on my business website.
I feel that in my opinion, your payment model is disrespectful and unfair to your performers and their time. Here is how: I am a busy person, and I know how precious is the time. I respect it a lot. Hopefully, your team recognizes their time as well.
Unfortunately, for me, as a newcomer on your platform, it is unmotivating to do good shows, knowing that most of the earnings I pay are for your company. It's like making most of the money for your company, rather than me. And which is even more remarkable, that on your "Models wanted" advertising page, you have no clear understanding of the commission fees. It's like good advertising for something terrible.
Seeing other performers, it makes now more sense why most of them just sitting on the camera, basically not doing anything, not entertaining people. I had a much different expectation of using your services. I wanted to keep people engaged and not just "sitting on the camera," but also have a reasonable and fair income by performing good shows. Of course, it takes some effort. Like you go work and spend all day getting paid for your job, doing your best. But at the same time also standing for the best interest of your company.
Taking away 73% of the income from performers who are striving to do their best makes no sense. In most cases, toilet cleaners get more money from spending time to do the uncomplicated job. I hope your company does not have the imagination of your performers as low-paid employees (making them feel worthless). I believe that life has better options than spending wasted hours on the public webcam almost for nothing. Your company is built in a way that focuses only on their profit and interest. So most of the advantage from your performers who are working hard on the cam, you take away. And instead of making a profit for themselves, they are making most of the profit for you.
On top of that, it's a slap on the face, especially for new performers. It's like renting a place for your business, and the landlord says that as a commission, we are taking most of your income away because your company is new. It looks like those who are acting on your platform are happy about that.
Just for your information: Based on my experience so far, 90-95% percent of your visitors are anonymous. They are not registered and not even intending to make any contribution. Your visitors do not bring for us (performers) so much money that your company should have such a reasonable commission—especially understanding that your visitors are there to see the naked shows. And as long as you don't show them your genitals, they are gone.
And saying that, those small amount of visitors who are willing to spend credits are valuable. In the end, as being a businessman itself, your performers should be the main reason for bringing people back on the site, by making good shows. Even with such a high volume of your visitor's CPU, your business profit would still be good and even better, by allowing you to make them for your performers more money. Your visitors, I believe, your visitors won't pay for the lousy service anyway, and they won't come back. That explains already a lot why there are so many anonymous users who are not willing to sign up and spend credits, because they don't see ambition from your performers. Noteworthy is the fact that usually, your performers are not expecting to get fixed monthly payments. So they have to make money by finding a way how to attract more people. And it is their talents and skills how they do it. So they are working hard to get an income, and you are pushing them on the knees by taking most of their income.
My conclusion: I assume that all your performers valuing and respecting their time, so your company should do the same. I'm sorry, but I have experience in business, and what I have seen so far, makes me feel bad for others. Among your rates, in Germany, we also pay 19% of tax from all business activity we do, including income from your resource.
However, I'm glad you explained to me now everything and makes me now to make an appropriate decision.
Please take this message as something your company should think about. If you care about your performers, then please understand them as well.
And in the end: Respect comes from both sides. If you learn a bit more to respect your performers, they will respect you in return. 🙂
Your answer maybe something like this now: "We have happy performers and standing for good" like most businesses who have no better explanation. But what I say for you is that your company could be an even better and more attractive place for visitors as well as for performers. I don't see my future any longer in your company. Mainly because I don't feel motivated; it is not respected in my sales. And the foremost: I don't think that my time, efforts, and talents are recognized if I continue using your services. But it was a nice try anyway.
Please take care and have a lovely week ahead.
Finding another solution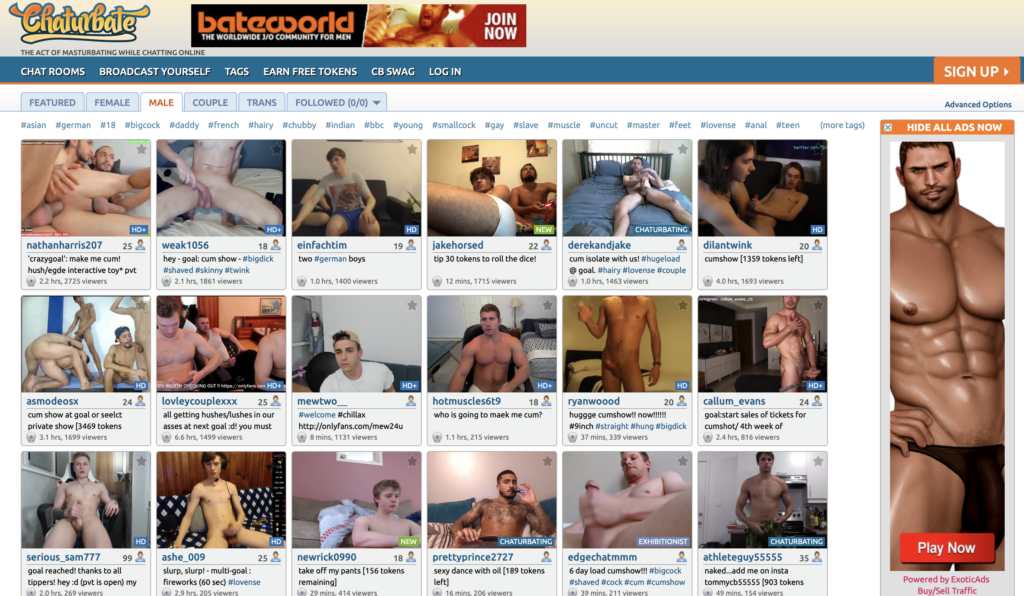 Right now, it is not planned to open an account on other similar platforms. Clients have mentioned about the website chaturbate. Unfortunately, I am not planning to open an account on that platform. And the reason is the chaturbate platform does not comply with my standards and ethics. Mainly because the shows are built upon that platform to entertain people fully naked, and my moral does not allow this. It is a too bare place for me, and I'm used to not show my bare parts so quickly for those who are not paying for that.
Clients may request video shows with me on the particular web form that I plan to launch the latest by April 13 on my live cam page. The possible streamings can take place either on Skype or another similar platform. After its potential, I continue using the live stream service also for my OnlyFans subscribers at no extra cost.
The pricing with Skype or other chat services looks pretty much similar, just with the difference in payment method. Please contact me to get more information on how you can process the payment.