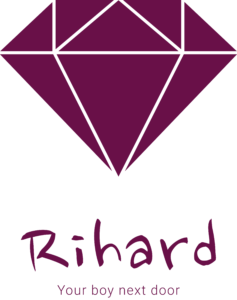 Get your chance to win a prize!
Be active on my Twitter and get a chance to win lots of gifts. It is simple to participate.
New post on every Monday, Wednesday, and Friday!
2
Retweet and like my post
Any post that has the word "retweet" on the description, is qualified for the game. Hit and retweet the post.*
3
Spin the wheel
The spin to win game for an instant-win opportunity.
* T&Cs apply. Max one retweet and like per post. Users with at least 10 followers can participate.
No win
Amazon 20€ voucher
Free video
Online service discount 50%
Free cam show
OnlyFans 1 month
Free 1 hour date
Free overnight
No outcall service fee
50% discount for any booking
10% discount for my Fan Shop
Free Priority Contact
Ready to spin?
Enter your email address, Twitter account name (starting with @, not your name!), and link to the retweeted post. I need this bit of information to verify that you are eligible to play and win. I use your email to contact you only if you win.
This is your chance to win amazing prizes! If you haven't retweeted posts that are qualified for the retweet lottery, go to my Twitter profile @yourtwinklover and do it now!
TERMS AND CONDITIONS FOR TWITTER RETWEET CAMPAIGN
Requirements:
You must be at least 18 years old to spin the wheel.
You must have a valid email address to participate in the wheel lottery.
You must follow me on Twitter (@yourtwinklover).
You must have to like and retweet my post that belongs to the retweet campaign.
You must have at least ten (10) followers on your Twitter account to participate in this Campaign.
Limits and conditions:
Fake Twitter accounts are not allowed.
Fake emails are not allowed.
Your Twitter account must be public (not a private Twitter account).
Each player can play only one game within a 24-hour period.
The first spin is eligible to win.
Extra spins:
If the player has more than 100 legitimate followers on Twitter who are following their account, they are eligible for the extra spins. Players are entitled to the prize from extra spins if the following conditions are met: 1 (one) extra eligible spin per game for Twitter accounts with more than 100 legitimate followers; 2 (two) extra eligible spins per game for Twitter accounts with more than 1k followers.
Extra spins will be activated only if the player got no win from the previous spin.
Any extra spins that are left after the player wins, are excluded.
Subject to the extra conditions, any winnings from NOT ELIGIBLE spins will be null and void.
Prizes and winnings:
If you win, I will contact you within 48-hours via the email you provided here to discuss more details on how to claim your prize.
You can claim your winnings within 30-days from the day you receive the first email from me. After 30 days, your reward will expire, and you are not eligible any longer to claim it.
Any in-person meetings are subject to my availability and can be claimed only during the low-booking time (Monday to Friday between 9 a.m to 6 p.m for short bookings and Sunday between Thursday for overnight bookings). Extra Terms and Rules apply.
You cannot exchange your winnings for the money.
The winnings are non-transferable and belong exclusively to the player who is participating.
Data and privacy:
You are responsible that the data you enter is correct and valid.
The information you submit is for the purpose to verify your eligibility for the game.
Your email will be used to contact you only if you win.
In practice, I delete the information you submit as soon as the information is no longer necessary for me to keep it. However, in certain circumstances, I may retain your information longer to fulfill legitimate interests, such as fraud prevention. For example, information may need to be kept to prevent a user who has violated the game rules from participating in the game again.
Others:
Cheaters will be disqualified. I reserve the right to investigate the participation in the Campaign for any fraudulent activities and take any measures to end them. These measures may comprise that I can, at my own discretion, cancel an eligible spin. Campaign entries earned through fraudulent activities or activities in violation of these terms and conditions will be null and void.
I may refuse or exclude Participants in its sole discretion, without giving a reason and without being liable for any damage of the Participant.
About me | Legal stuff | Privacy Policy | Priority contact