I am covering my first week of suspension: Moving my services online, my client transformation into friendship, my feelings and reflections after suspension, and plans to get employed. This is my first weekly recap, from April 3rd to April 10th.

Moving services to online
As announced on March 31st, all physical services will be suspended temporarily. The suspension took effect from midnight April 3rd to 4. On Saturday, April 4th, I did not make bookings any longer.
The online services these days are blooming. While I do not take physical meetings any longer, I have started to find a way how to entertain my clients differently. From Monday, April 6th, I started more actively promote my online services and announced on Twitter, that will be no more escort marketing. The first week has been quite busy, in fact, that no client meetings are happening right now. I have been starting to use my online services more actively than ever before. The first days went mainly sitting on the camera, setting up my live stream account, generating new content for my OnlyFans subscribers, and much more. While I do not meet clients in person, my online services are fired and get more and more popular each day.
---

My online services on OnlyFans
Delivering personalized content tailored to my fans: In fact, that online services are now more popular than ever, I have started with account much earlier. I have looked forward to the way of improvements by taking suggestions and requests from my fans and, according to that, created awesome content. My fans have requested different content, starting from the simple videos such as me eating. Or to the more complex videos, such as videos where I need to perform particular actions, using select clothing. I am open to film even more personalized videos, that requires unique supplies. Such as personal toys, or also choose the dress, that may not be in my wardrobe. For instance, my fan-requested seamen hat that I ordered on Amazon, has arrived last week. However, not all content will be delivered to the public.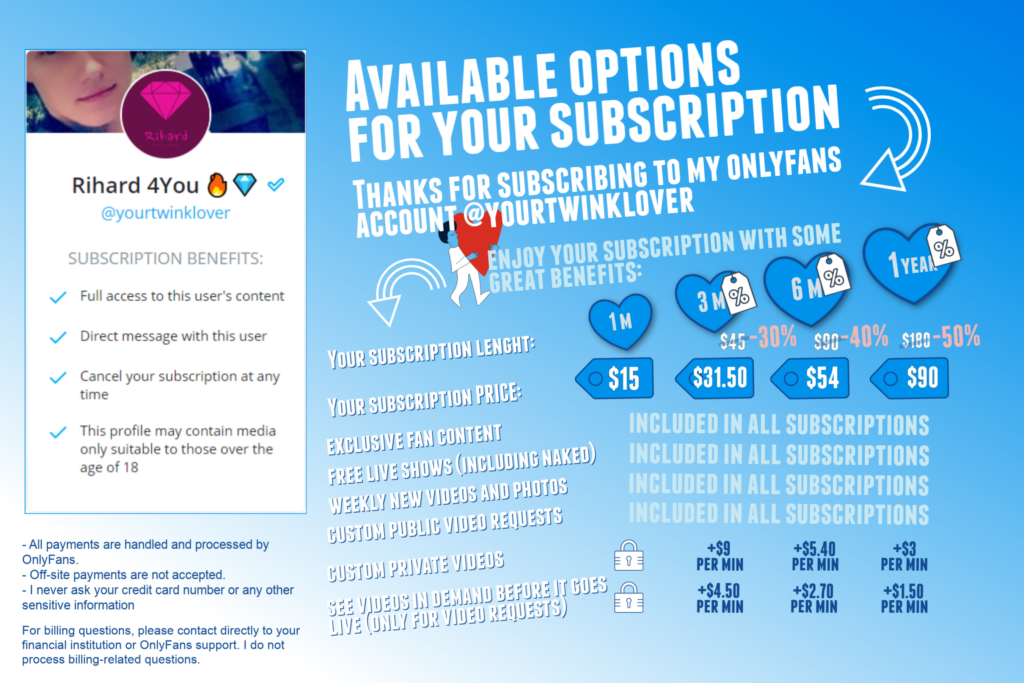 Adjustments in my subscription: I have created and defined the new pricing model of what will include in your subscription and what my subscribers can request extra. On April 7th, I announced a new feature for my OnlyFans subscribers: Free live shows. They can enjoy the shows that are exclusively for Flirt4Free paid members, and it is included in their subscription. As you may have read, part of my moving services online was also opening an account on the live streaming platform Flirt4Free. The feature works simply: When I go live on that platform, I go live on the OnlyFans platform as well. There is a little button on my wall, where I can click on it, and then all my subscribers will be able to see me without interruption. The difference between Flirt4Free and OnlyFans is that when someone requests me to see the paid show on Flirt4Free, the other viewers may not see them. As they will see the summary screen, which says: "User is in the exclusive private show, please look, other models." At the same time, in another cam, my OnlyFans subscribers can enjoy the show without interruption.
More dedicated subscription: The other good news is that now my OnlyFans subscribers can see more content. I have more time to post them. And I can be more dedicated to my fans, and mainly the conversation between me and others is happening in the direct message system on OnlyFans. That's an easier and quicker way of reaching me out right now.
More lined up content: For the next coming days, I have scheduled many great videos. Here is the line-up:
On Friday, April 10th, I plan to publish the video of me shaving my legs.
On Saturday, April 13th, I plan to publish the video of me wearing sexy white boxers, then pulling them down but not removing them, and then cum in my pants.
These videos were initially requested by the clients and will be published in the first order. There are also some more videos I plan to publish in the next week. They will be lined up as follows: Many clients have wondered if I can show more my ass since many posts are showing more my penis. So in the next coming week, I plan also to do the strip show and show to my fans my sexy ass and make another show when I'm showering. The one I posted already a few weeks ago, and I plan to do it again with another video!
Private videos and more: Just if you are wondering, what are the private shows I have done this week. One of my fans has requested for me to make a video when I'm eating. And another video, as mentioned before, is with the seaman hat. These videos will not go live, but they will be sent to fans privately.
New subscriptions and welcome promotions: By last week, I have gained some new fans, and I am so happy about that. Since April 3rd, I have also been published two new videos. One of them is a fucking scene with my ex-boyfriend, and another one is the video about my first private cam show that I have recorded on the Flirt4Free platform. I also launched welcome discounts and free trials to my new subscribers. The First 5 new subscribers can try their first-month subscription only for $7.50, which is less than 7 Euro, and my newsletter subscribers can use the first-week free trial. Both options are only for the first 5 new subscribers and valid till end of April, or till the subscriber limit is reached. This week 3 out of 5 subscribers have already used their discounted subscription, so I have 2 more left. And private free trial links have been used by 1 fan, which means I have 4 left till the end of April. Hurry up, subscribe to my newsletters, and get the free link with the next newsletter on weekly recap April 17th.
---
My webcam shows on Flirt4Free
Webcam and phone flirt: Along with OnlyFans, I have extended my online services to the online platform Flirt4Free. On April 9th, I announced that I am also available on Flirt4Free phone, where clients can call me and tell me about their fantasies or having a dirty talk. But not for a long time! Today, on Friday 10th, shortly after I started to broadcast my first shows, I announced that I no longer continue to use that service. I started with my first broadcast on Monday, April 6th, evening, and continued with the live shows on April 7th and April 8th. On April 7th, I went online in the evening, and on April 8th, I broadcasted two sessions: Morning and evening sessions. How did it go?
My unicorn with no-name was entertaining others through webcam: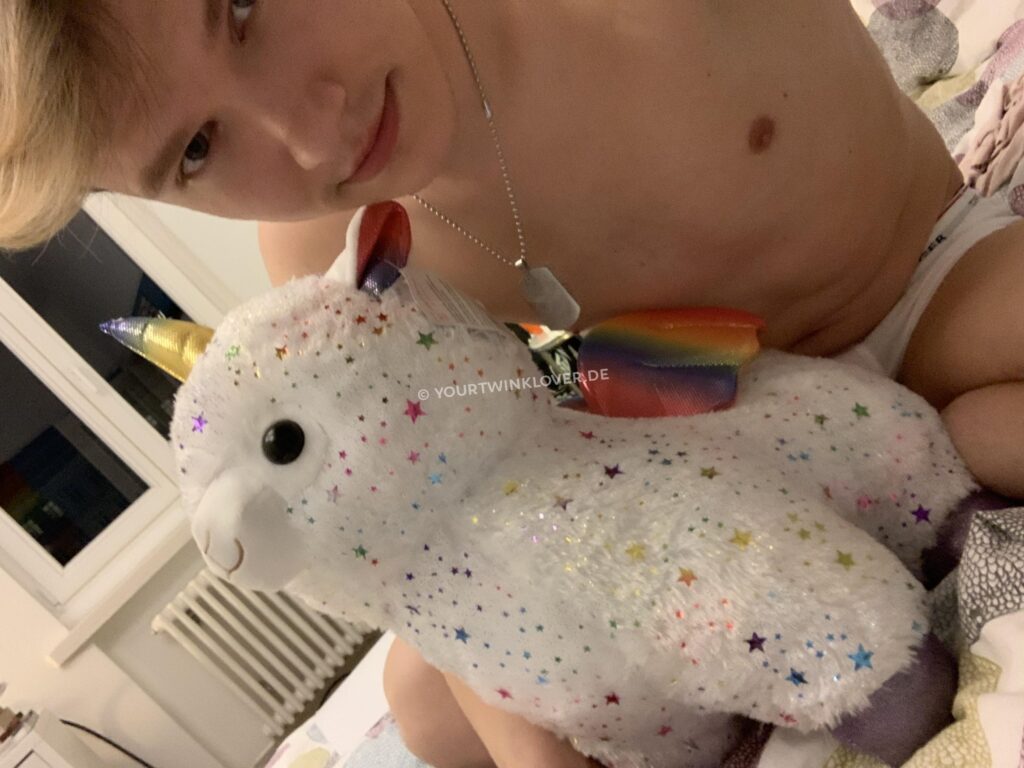 Fighting to get attention: The Monday evening first show was top-rated and quite successful. The very first show has brought lots of viewers and exciting people on my channel. I've got lots of compliments, and the demands to see me naked or even initiate the private show, was high. Some people were also fighting to get my attention, and some people wanted to exchange numbers, which I rejected.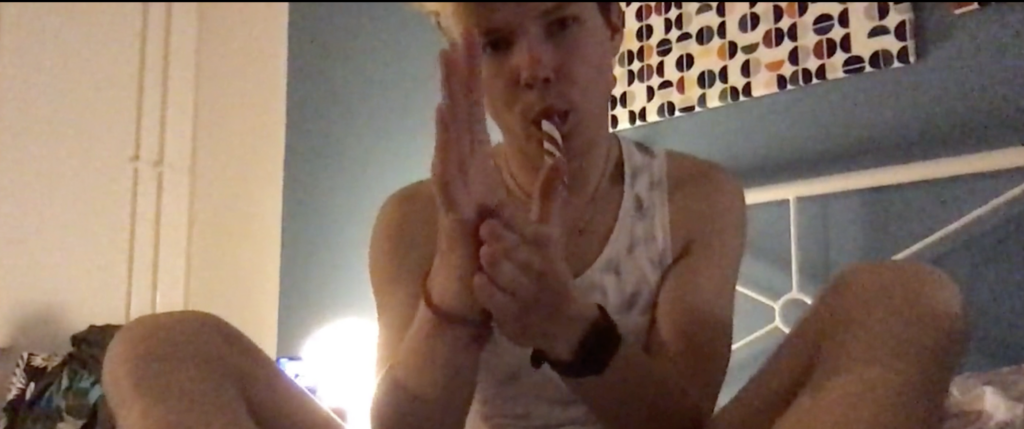 Monday morning show: I initially planned to start the first show on Monday morning. But because I had a sleepless night, I was not able to get up on time and feel ready. So the planned show on Monday morning did not take place. I apologize for that. To compensate for my morning show, I did some spontaneous shows to also test and get more familiar with the service.
Making chat easier: As being online quite a while, I learned more about the platform and audience who are using it. Most of the people there are guest users who are not spending credits, referred to in the platform language as "tips." So what I have learned so far is that the real spendings vs. those who are just curious to watch for free have a big difference. And lots of users there are to just chat. I also learned to organize the messages and make it more comfortable for me to keep people engaged. So I started to use the so-called "Quick message" feature that allows sending users pre-saved quick notes. Some of them I include here:
So guys, hey! Shoot me your fantasies, tell me where you are from, or just talk whatever you want.
If you like what you see, please add me to your favorites and from notifications. Any tips are greatly appreciated too. Thank you so much for your support.
A gentle reminder for all of those who leave me review or planning to do so: Feeling today in a bad mood? Take a break! Please be aware that you don't leave me irrelevant and review that is objective.
Don't be shy. Let's talk! I promise I won't bite you 🙈👀
You look hidden! Don't worry, I won't tell your mommy that you were flirting with boys today 👀
Answer to the question, how big is my cock: It is big enough so that it fits well in my pants and so it doesn't break it
I wish I knew more languages but as smart as I try to be, I am still limited with the following communication skills: English, Estonian, Russian, and little Finnish and German
Hey guys! What are we waiting for? Come, take your hands out from your pants, and let's talk! 😘
Dirty talk: My first dirty talk over phone with an American client was taking place on April 8th to April 9th night. We had "virtual sex" over the phone, where we started with the foreplay, doing oral sex over the phone, and then having virtual fucking until he came. It was quite a new and exciting experience for me because I have never done this. But as far as experienced, it was fun! We talked over the phone like half an hour and made licking sounds. Talking about how he or I am sucking the nipples, going down and getting sucked, and ending up making sounds of orgasm and expressing feelings of enjoyment.
Busy with setting up the model account: I started to launch and have set up my account already on Friday, on the last day of my physical services before the temporary suspension. The account creating wasn't difficult but included many steps, such as providing my documents, agreeing with the contract, sending additional files to proof identity, set up my account information, and so on. But the process went smoothly and uninterrupted.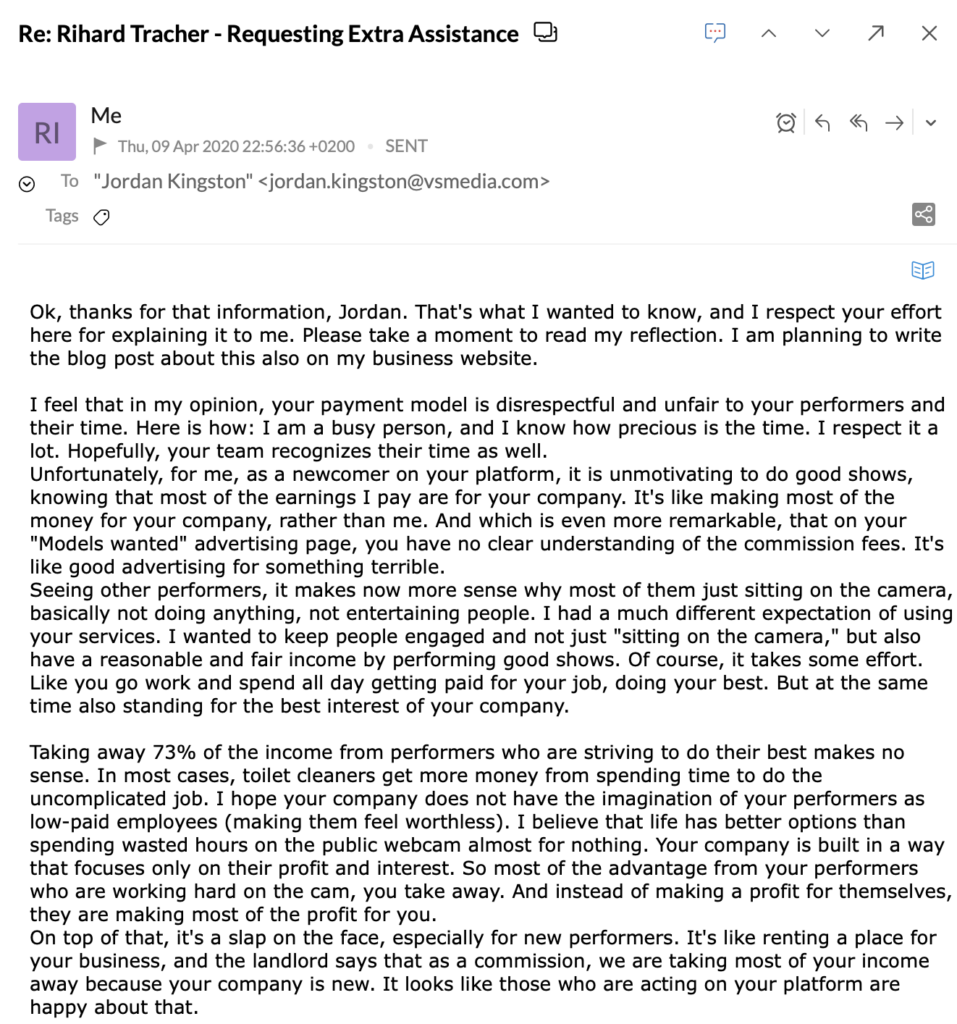 The decision to discontinue using the service: I have been now using the service to broadcast my live shows almost a week. As of April 10th, I have decided to discontinue using the Flirt4Free platform. The main reason for that is their high commission fees that are not meeting my needs and not worth the time that I dedicate on that platform. Compared with OnlyFans, Flirt4Free service is charging up to 57% more commission than OnlyFans. You can read more information about my separate post on my blog. After April 9th, I no longer use that service, and from now on, there will be no plans to start using an alternative platform. However, if my clients and fans are interested in seeing me in the live stream again, they can now fill out the particular form. The form is available latest by Monday, April 13th, on my live video page.
Impacts on my OnlyFans subscribers: The decision to stop using the Flirt4Free platform affects now also my OnlyFans live broadcast services. As I don't use Flirt4Free any longer, I do not plan to broadcast live shows on OnlyFans. But other great features, like exclusive fan content, and media requests, will still work as usual.
---
Now, a break from the news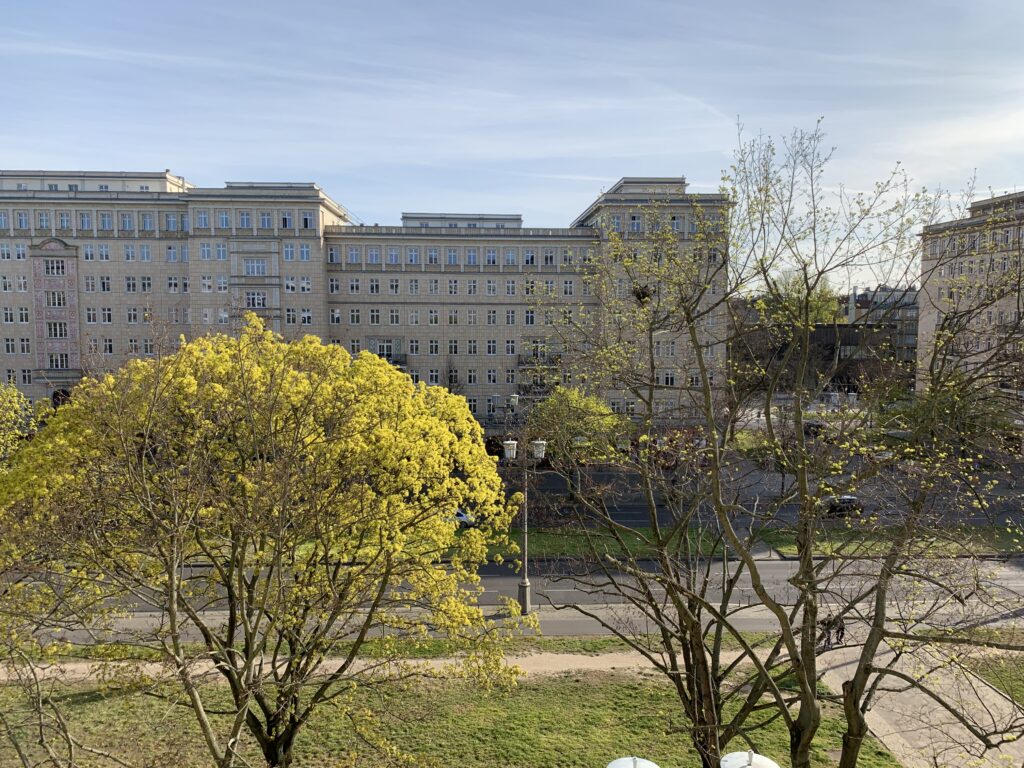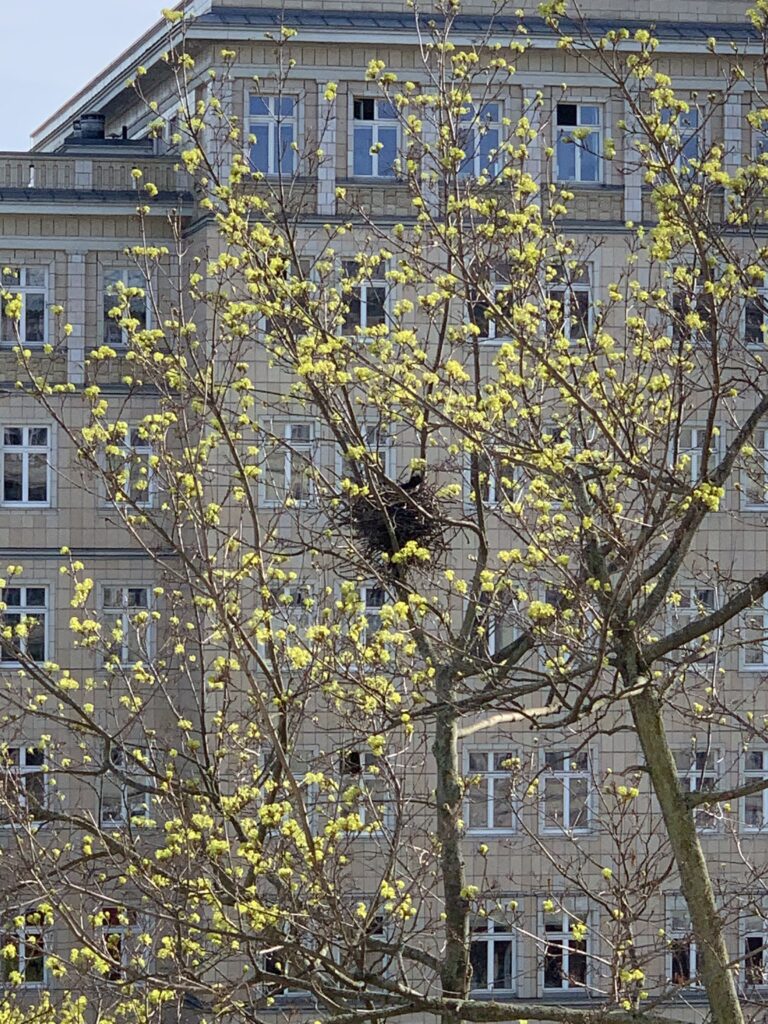 My favorite season: Spring, my favorite season of the year, has arrived! From my window, I can smell the fresh spring air, and as well as last year, this year, I can enjoy the beautiful view from my window to the bird's nest, where crows give birth. It reminds me that the glorious season has begun! The reason why I like spring so much is that its the time when nature becomes again alive, the weather is getting sunny and warm. And I can finally enjoy going out without a bunch of clothes. Spring is also the season that reminds me of my birthday, which is coming up on May 5th. Finally, I can open my window, heat down my apartment, and enjoy the fresh air!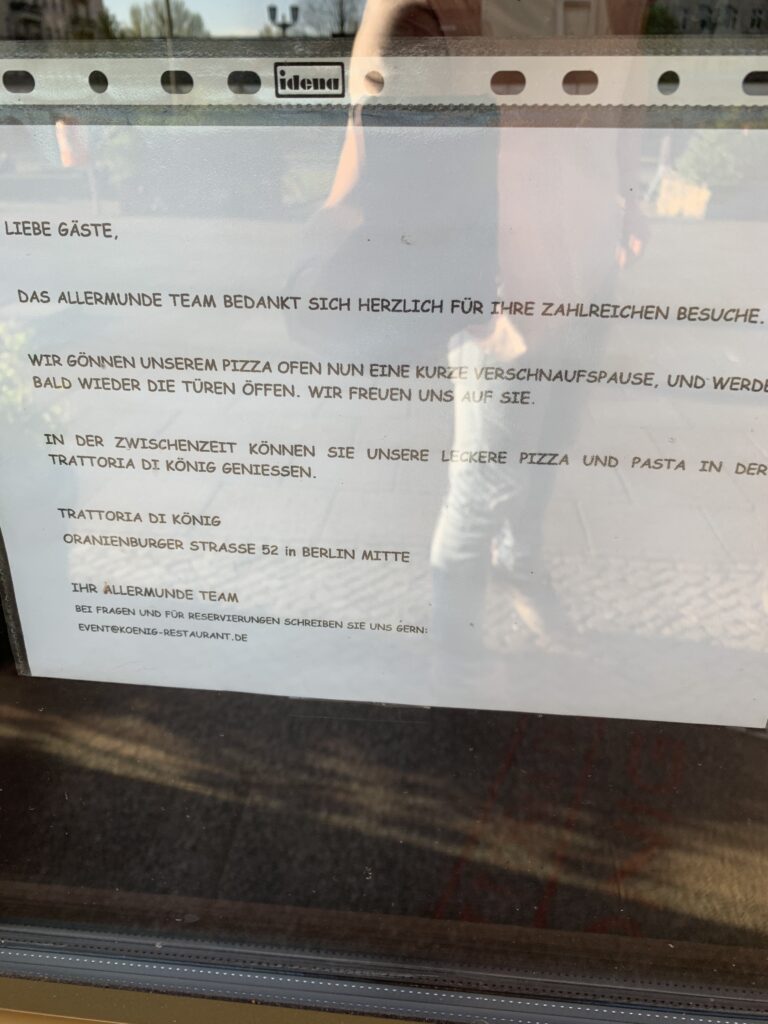 My surroundings: In fact that I live in Berlin at the neighborhood where most of the restaurants are bars are located, they have been shut down for more than weeks. My favorite bar, Radio Label bar, which is just around the corner and the Italian restaurant "Allemunde," has been not operating now for many weeks. While they are closed, the life around my house is going on. People are on these sunny days more outside, sitting on the stairs at the front of my house and drinking a beer. Other crowd is doing workout and just chilling on the green areas. So it makes the neighborhood during the day quite busy. Even more and more, I hear from neighbors loud music and conversation behind walls, reminds me that people are spending more time at home, just like me.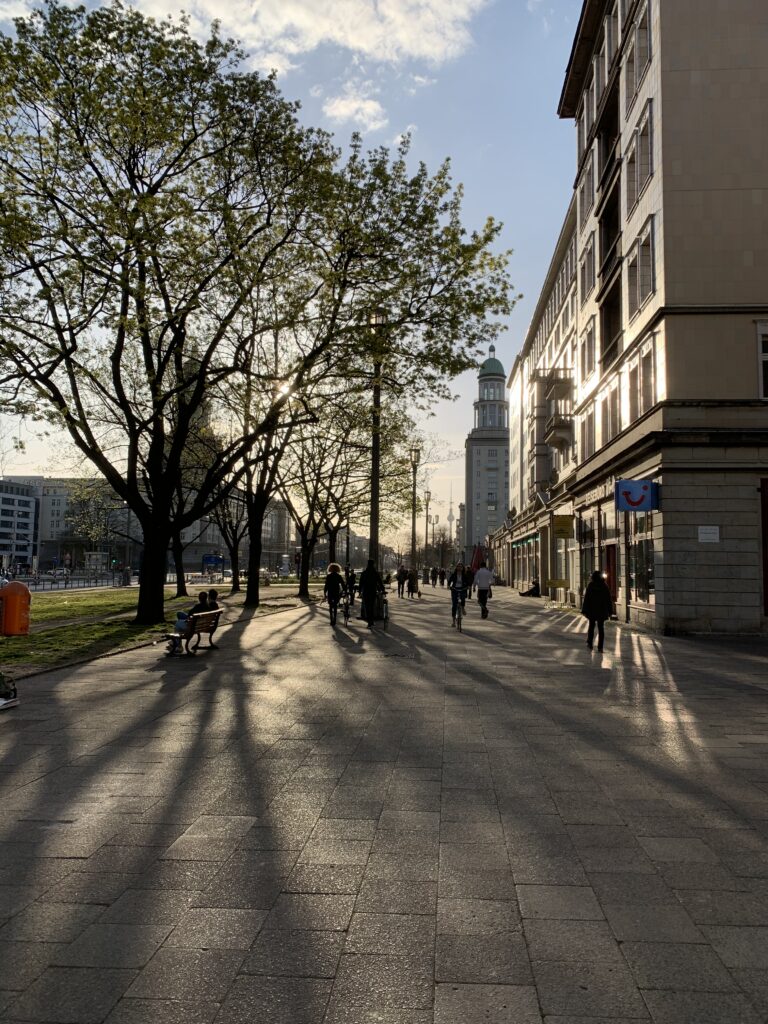 My improvements and disadvantages during the self-isolation: Being at home right now can be tough for many, especially not having a social life. People like me who are living alone can be especially tough. Before the pandemic, my experience was much more enjoyable. On the weekends I went out to clubs and bars, but now I can only dream about. But on the bright side, it's an excellent time to practice self-relief, think about life more deeply, and just take time for me. Since January, I lost almost 10kg, as I have started my diet regime and reduced the amount of processed food with high calories. My client said that you look as slim and as fit as one year ago, and I am so proud of the improvements and results I have made over past months!
Developing a more in-depth relationship with parents and friends: As of now, I am in contact with my parents and friends more often than ever. Instead of calling them once a week as I did before, I am calling them now more often and just checking up if everything is good with them. To strengthen and develop a more in-depth relationship with my relatives is a great blessing for me in these difficult times.
Practicing social distance: The time now being more at home and practicing the social distance allows me more time to clean up my apartment and keep everything nice and tidy. But heads up! A few weeks ago, I had a disaster by cleaning my apartment. I was a bit silly and forgot to use protective glows while consuming with dangerous chemicals. As a result, I damaged my hand. So I had dermatitis. After buying a special cream from pharmacy, my hands are now recovering, and they look now much better. I used to hire a cleaning service before. Still, now it is not a proportional idea, as it helps me to save more money and prevent contact with the people coming to clean my apartment. And since I have more time to do cleanings (even that I honestly don't enjoy it a lot), I fulfill the duty by myself.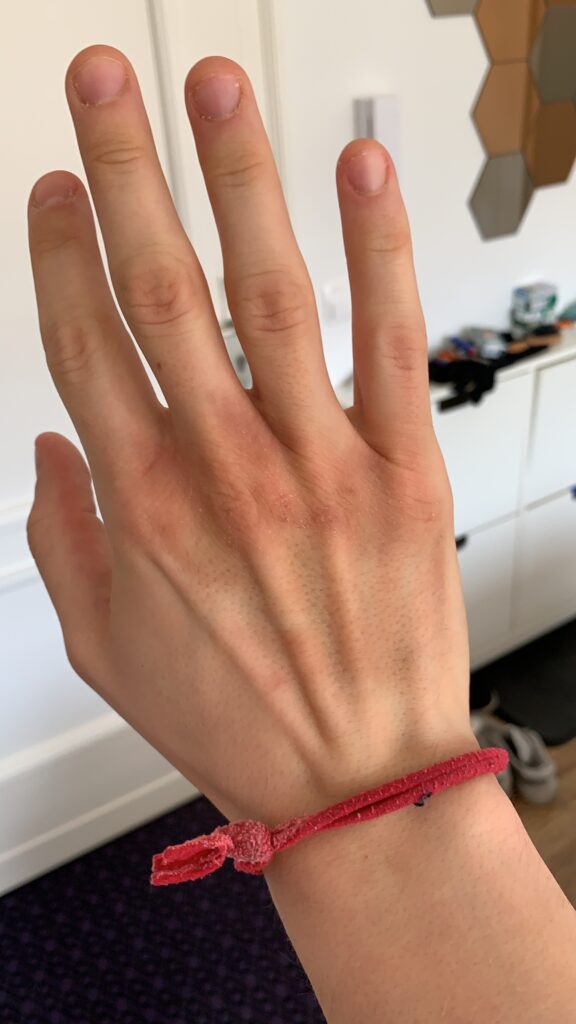 Throwback to 2019: Did you know..? In April 2019, I improved my website and booking system? In the same month, I also moved my website to the new servers and changed the registration approval system!
---
And now, back to the news
My client reflections and reactions after service suspension
Freezing my ads and reducing costs of services: The decision to take a break from escort services due to the COVID-19 has brought different emotions and reflections. After the suspension, I have frozen all the services that have anything to do with my escort job. For instance, I have put my accounts on hold on RentMen and Jock2Go. I have temporarily paused accounts on the services that help me to automate my member approval system and managing bookings in my calendar. On those ads where there was no possibility to hide my ads, I have written text like "temporarily not available until further notice," and so on.
Emotional morning: Morning after the last overnight, was to me as well as to my client sensitive. Especially knowing that my escort services are paused indefinite time. Both to me as well as my client, it brought tears in our eyes, saying goodbye for who knows how long time. The client who booked me for last overnight has booked me lots of times, and he is not just like a client but as a real friend. He likes me a lot, and for him as well as for me, it was tough to say goodbye. I have understood that my secret formula for winning the hearts of my client is to be a natural and straightforward guy. Although I keep the rules going on, during the companionship time, clients can have a conversation with me almost about anything. And with clients who are booking me frequently, I feel that I develop intense feelings and relationship, that is something unique and special even for me in person. Knowing that seeing them for a possible long time makes it even for me difficult, just like not meeting your friend for a long time. My client said to me: "It was tough to go home after our last meeting." But I told him that it's not goodbye forever, it is goodbye for now until we meet again.
Getting in use with the new adjustments: The first days after pausing my escort services, the first weekend, was for me exhausting. Getting adjusted with the new routine has always been for me a challenge. I also sent a temporary goodbye to my other clients who were used to book me a lot. I am so impressed with the help and support they offered me these days, and I feel loved by my clients.
But on the other hand, the reflections of suspension services did not come with respect and understanding from all clients. Some of them were expressed deep disappointment, and some of them were supportive. For instance, one potential client said (unedited):
i've been online today on flirt for free! you said, you were online on twitter – but you wasn't – i've been waiting for more than an hour … really bad service!!! you don't want me to book you personally and you aren't reliable with the dates you post – sorry, that was it i will spend my money on someone else then
While other clients were supportive, by saying like (unedited):
Okay, you're right. In this time it is better to take a break. I am happy when you come back to Mannheim or Frankfurt. Please stay healthy and fit and take care of yourself. Greetings from Jo
I apologize for the clients who were disappointed about my decision. Still, I hope that you understand that even if it's not the solution you may want to hear, it is the right and best, for now, to protect and reduce the risks that can pose to me as well as to my client's health. And safety is a priority for everyone.
Clients are trying to stay as friends with me: Some of my clients who were used to book me have asked if we can still meet as a friend, even that I have announced no meetings. I generally would prefer no meetings, but as I said in my news, that meeting with some exceptions can be possible. However, these exceptions should be reasonable. Generally, if I have announced complete isolation from others, that will also apply to meet my friends, no matter if they are friends from business or not. But regardless of that fact, I decided to soften myself a little bit and come out of the box, to allow my clients to still meet me as friends. But again, I don't offer escort services while they are paused, and no donations are expected by the meetings. Day after suspension, I met one of my clients in his office to discuss the possible jobs he has for me during the pandemic. We had a long discussion that lasted almost 7 hours. During that time, we also discussed possible ways of strengthening my German language and about the future of working in his company. The meeting was for me inspired and exciting, but we did not have "business" as such. He gave me money by apologizing for taking a short month's break to book me. And I was happy that he did not forget me entirely. So the money he gave me was only for the supportive purpose.
Planning to get employed
Keeping myself busy: While I'm not doing an escort business, I have more time to focus on other things. I cannot entirely agree by saying that I now have lots of free time, but definitely more time than before. To use the time wisely and keep myself busy, I decided to apply for the jobs in Berlin, and get employed while my escort services are suspended. That would give me also some experience as employed in another country, learn perhaps German, get more social, and keep my health insurance in Germany.
Job applications to companies: This week, I have sent some applications to the companies. And now I'm waiting for their answer to see if they have a vacant position for me. These days my table also looks like a big mess, with lots of papers and documents, working hard on getting social support from Government authorities. I am working now hard on every to get all materials ordered and ready to send them to respective institutions. So my life is not entirely terminated, and although I have more time, I am doing something useful every day for me and others.
That's it for this briefing and the weekly recap. See you in the next weekly recap on April 17th. Happy Easter!