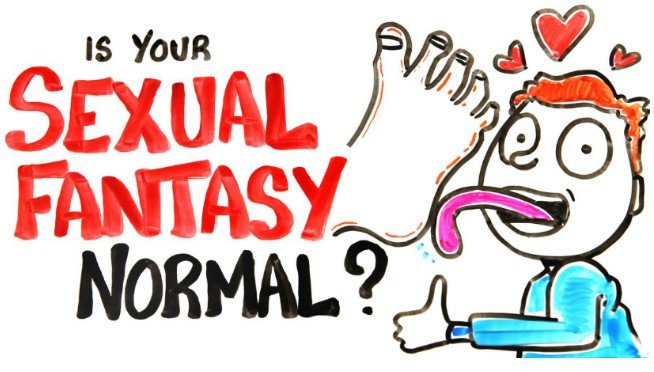 It has been a couple of weeks since I posted my last blog post about How to impress escorts from the beginning and during the appointment. Since my stepfather was over a week ago, and I had quite many clients last week, I was unable to focus on the new topic that I planned to post a while ago: Most interesting (or exciting) clients.
As my last blog post, I discussed the tips and recommendations that you should follow when you book an escort, to leave a good impression. On this week I am focussed on the clients who impressed me differently than maybe the typical "regular client." Unlike my last post, on this post, you may find a bunch of embarrassing stories that may reversely scare off your companions. 😀
Need to be physically and mentally prepared to meet different people
The escort journey has brought me different experiences and emotions. People I meet daily are coming from different culture, family, and ethics. And they are people with a unique background and has their own story to tell. That also makes our work more interesting because we never know what to expect. As a beginner of doing such work as I do can be quite challenging and sometimes even embarrassing. But we all know what our job is is. There is no need to feel ashamed or different. Rather be physically and mentally prepared to meet different people who would have different needs and demands.
Today's topic is quite impressive. Because, behind the scene, you would maybe never imagine how our work could look and feel. That's why I want to tell you today an exciting story about most exciting clients, that could have a name also "most extraordinary client with the most extraordinary situations."
We are all learning and growing from our experiences, even in the escort business
Since I started with escorting, I wished that I could do many things differently. As learning and growing person in many aspects, including business, we all get time by time things to change according to our experiences. Whether it is with our clients or with our company in other forms, for example, in this context, I wished I would record in my diary about extraordinary things from the beginning of my escort journey of the clients and their appointments. Along with many new dates, at least I remember few that are quite hilarious and worth to quote.
Three hours of non-stop sex and making new records with clients!
My first dates with clients went quite smoothly back when I started to do this job. I was in Estonia then. I began to do some travel, as my country isn't the place for the excellent profit. So I went to Finland. First, the most memorable moment was with the client with whom I met the first time in my hotel. I was brand new with escort job and therefore bit cautious and nervous. I wasn't sure if I do things right. But at the same time, I did it well. Because I got inspired and motivating compliments from my first clients about my service.
The time has changed a lot since then. But when I met clients, I did not focus much on companionship, instead of fuck n go. And there I met the client with whom I had the second date in his home, in Finland. Imagine or not, but that was something I would never believe that I could do now. He booked me for three hours. And all that we did was pure sex (yes, you read it correctly: three hours non-stop sex). Of course, I felt after that, quite overwhelmed. But at the same time, I thought I did my job and made him happy.
Clients with a disability and sauna in a factory, smoking a weed with a client
The similar scenario happened with me in Italy as well, when I had the same amount of time a client appointment. Time somehow just flew, but we had entire time non-stop intercourse. But not least to say that during my Milan trip last year I've also met a client who had a disability. He wasn't old, I mean he was around 22 or so. But the client had problems with his leg so he would not be able to stand on the bed while we had fun. I've never thought I would meet a person with a disability such as that.
The trip to Milan was not only remarkable with the two clients. I would say the trip to Milan was unique in terms that during the trip has happened quite a lot. Like my third client with whom I met during this trip was a man with his best age. He lived alone and had a boyfriend in the past. We smoked weed, and after that in his luxurious apartment (in the vast factory), we had sauna night together in his built-in home sauna. I honestly never remember when I had a sauna with a client. Since not many clients have this feature at home (except some few). So that was all my last year (2018) story.
Being actor in a very strange way and in a very strange condition
Let's come to now to Berlin, which is a remarkable big gay scene city with a lot of tourists and parties and wild things. As told earlier, people have quite unusual fetishes – starting from shitting on their faces and burning their balls (yes – burning their genitals with real fire). There was a client who requested me to do things that made me feel quite awkward. But at the same time nothing complicated – just dressing in the woolen sweater that he bought from Latvia and showing it to him while he jerked off. But not only dressing in it but also touching the wool and making weird faces.
After doing this, he asked me to remove it (the sweater was by the way so small that it was almost not fitting on my body, in fact, that I often wear very skinny clothes with the xs size) and wear another sweater that was so wooled so I would feel that I want to scratch my skin. Then with the other woolen sweater, he asked me to put nicely on his cock. And then he jerked off toward the woolen shirt, at the same time seeing me wearing another one. Now let's get to another, even more, a kinky story that I am almost embarrassed to tell you guys!
Even more kinky stuff to say
A not long time ago (I've been now in Berlin little more than half a year) I met two clients who had unexpectedly desire to taste my shit and drink my pee. The first, very kinky story was with the client who I've reached the second time. The first time he dressed me like a demon, he asked me from his accessories to wear a horn and dwarf ears. Then I had to put bizarre clothes that were super skinny and looked like girl clothes. I felt a bit uncomfortable, even though in my childhood, I had a dream to dress like a girl. So he liked to see me like that and then jerk off at the same time. But wait – not only! He also asked me to say evil things in the Estonian language, which seemed to be a bit awkward.
And then when we met the second time in my place, he brought again those familiar stuff like I worn last date, but at this time he asked me to show an angry face, say against to him a bad things (in Estonian, in my native language) and speak in Estonian: "eat my shit". So what happened is that he wanted me to be dirty when he comes to the apartment, having no shower and have a dirty ass. So I did. At the end of our date, he had some of my shit, and he took it in his mouth! So that's how he got his orgasm. All the appointment turned out that end of our goodbye stage; he revealed that he is also a singer like me and we both sang together!
Can I drink your pee?
Needless to say that my latest client, again with the kinky needs and met him the second time, I said during our date that I want to go to pee. He looks and seems very intelligent, smart guy that I would ever believe that he would do something like this – but seriously, he asked me to pee all the urine in his mouth, which was another challenging stuff that I have done during these months.
It was my first experience as peeing to someone's mouth and the full urine (I believe he had to take like a liter of the liquid in his stomach because I needed to pee so bad lol). And he did it. Not to scare my readers now too much, I admit I have never done and will never do this by my own from someone of my clients. But willingly can sometimes do some kinky stuff that is not like my everyday experience.
Being someone who I am not usually
Well, saying if all of these was impressive or not, but something different than on my regular dates which are usually starting with the dinner together with my client and then some intimated soft vanilla fun. I have also done some bondage as being active. And trying to be someone who I am not usually – like dominant and aggressive — such date I had in Tallinn, from the city where I'm coming. I had a client from Germany who wanted me to push my legs with socks against his face, till it gets red and nasty.
Conclusion
Escort job is quite adventurous, isn't it? You may find out other interesting stories with my clients from the past if you date me. I am very open to telling interesting stories from the wildest experiences. You might leave a comment if you had something interesting with your clients. Or if you are client – tell me exciting stories with the escort (because I've also heard from my clients' many inspiring stories that they have experience with their professional companions). 😉
In my next blog post, I will discuss the advantages Advantages and disadvantages of having a sugar daddy. Stay in tune!