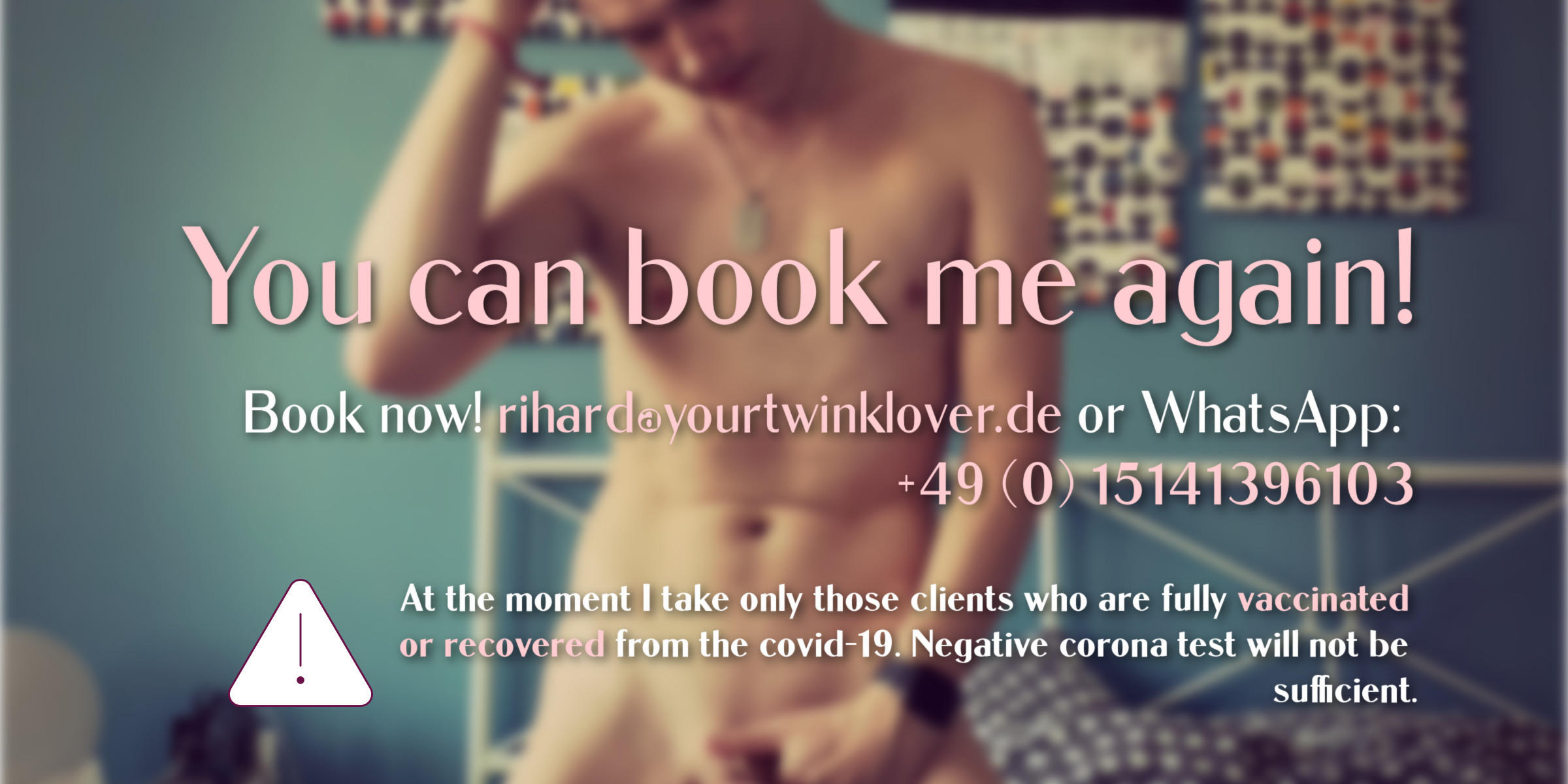 After careful consideration, I've decided that I resume my physical services from September 1, 2021. It means that clients can book me again for live encounter meetings, including incall and outcall bookings!
Due to the COVID-19 crisis, my escort services have been interrupted since April 4, 2020. After 16 months of break, I am happy to meet my clients again and bring back these moments we have been missing for a long time.
What measures will I take to prevent the spread of COVID-19 and what clients must know when they book me?
I take the safety of my clients and other people very seriously. Therefore I continue to work towards the measures that help keep the risk of virus imposed to me and to my clients as low as possible. These certain measures are the following: Clients must prove that they are either a) fully vaccinated, or b) they are recovered from covid-19. A negative corona test is no longer sufficient to book me. This rule applies for both incall as well as for outcall appointments. Certificate of vaccination or recover must be presented at the beginning of our appointment.
For incall, all clients must wash and disinfect their hands. I ask you not to book me if you are not feeling well or have any flu-like symptoms.
Do I am vaccinated?
Yes, I am fully vaccinated against COVID-19.
Do I travel abroad for outcall?
Currently, I suggest that clients not book me for extensive outcall trips. Depending on the destination, I may or not be willing to take outcall trips at my sole discretion. Currently, I travel for the client only to the countries that are not flagged for Germany as a "high-risk" country for covid. To see which country is flagged as "high-risk," you may find more information on the Robert Koch Institut website.
What about my future travel plans?
My first business-related travel plan this year is to Cologne on September 9.-13. Should you want to ask for more information or book me, feel free to get in touch. The measures as described before will be in place as well in my business trips. There are no other travel plans ahead, but this can be changed depending on the current situation. You may find the latest information about this under my travel list on yourtwinklover.de.
Do I still keep my online services?
Yes. Clients are welcome to book my online services at any time. Live cam shows will be possible based on my availability.
What about those "special clients" on those Silver and Gold levels? Do I lose my special client status if I don't book now?
At the moment, you will not lose your client status if you don't book me. However, your client status time will be reactivated once you place the first booking. From that time, your client status will continue, and you are entitled to have it only if you continue to fulfill the client-level requirements.
Those who do wish to postpone our meetings at the moment are free to do so. But please keep in mind that your client status is frozen until further notice or until you make your next booking.