I am covering my ninth week of suspension: escort agencies and advertisers, George Floyd, racism in the sex industry, and my trip to Estonia. This is my weekly recap, from May 29th to June 5th.
---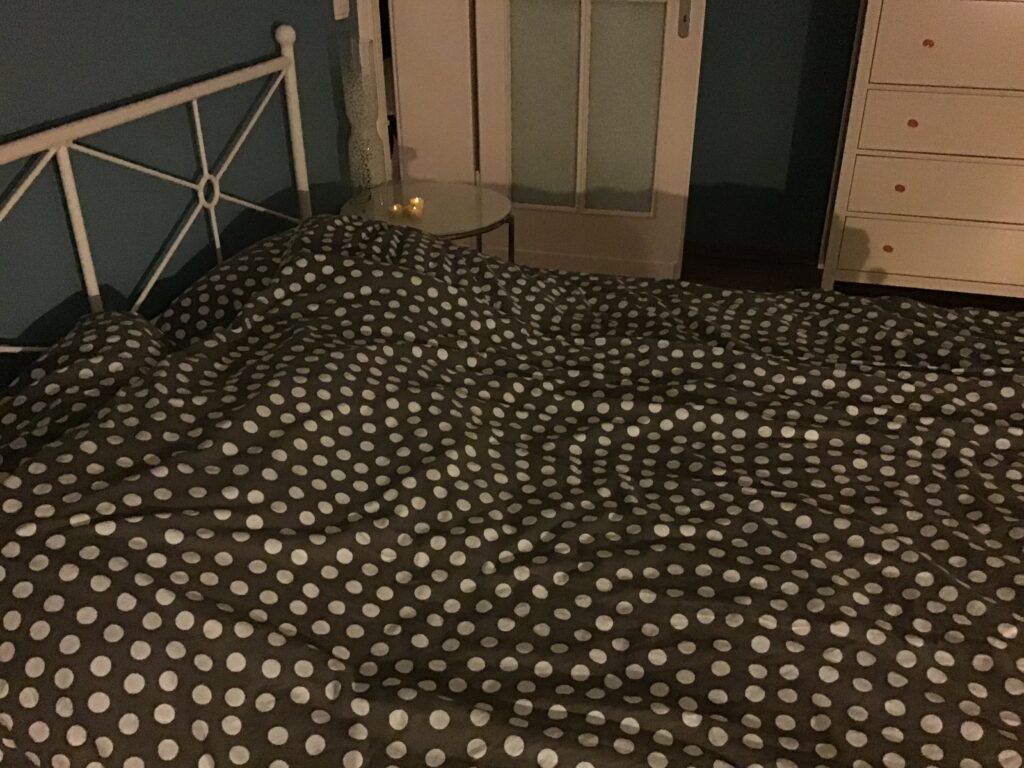 Two months since I suspended my escort services temporarily
Unprecedented situation: This week can be marked as two months since I suspended my escort services. On March 31st, on my stepdad birthday, I did a challenging but reasonable step in my escort history by announcing temporary suspension for my escort services due to the ongoing COVID-19 pandemic situation. Back when I started to work as an escort, I would never imagine that this going to happen in my business. There was only one aim: to continue my escort services until I suspend them permanently. Who knew that we have to take this step to protect our health against this unprecedented and long-term ongoing situation? This step has changed my life a lot, even that it is only two months now. I have changed many things and adapted my services in the way I could not imagine it would be possible. At the same time, I cannot offer escort services. For instance, I have never imagined that I could stop offering my escort services and switch them for alternative services such as online services. Back when I started to provide escort services, my principle was not to offer online services at the same time. As my focus was working as a sex worker and doing it well. If you work alone on something, then you usually cannot do many things at once. Because then it would not bring you as best result as if you do something with full of dedication.
Busy and challenging months: But during the escort suspension, I've learned that if you really want to do something, you can do it by being at the same time thriving in many ways. I would be honest if I say that the time for me is right now, even busier and challenging. And not only because of financial loss, but because I have never experienced being multitasked in business as I am now: doing many things at once. For instance, managing my online store, doing my Twitter retweet marketing campaign, managing my OnlyFans content, and doing private cam shows and videos. It all takes lots of time. In my last week recap, I mentioned that I am managing five businesses: OnlyFans paid-access content, private phone calls and webcam shows, Fan Store product, and delivery management, marketing my social channels for the future escort business, and some side-jobs, like finance and website maintenance. It all takes time, plus writing a weekly recap takes only one full day from my weekly schedule. And having said all this, I admit that I now have less time than ever before. But at the same time, it is, for me, a tremendous and valuable challenge that gives me lots of useful experience in my life for the future. Managing online services, as I explain on my Twitter and previous recaps, requires more attention and sustain, plus not just uploading them, but also being creative. All my posts online require me also preparation work, such as video edits, room preparation, and convenient time. In these past two months, I have learned more about time-planning, and I have been more focussed on developing sound marketing strategies.
Promising future: All these skills and experiences I will continue to develop and improve in my third month of suspension, which starts in these weeks. I have also got many exciting adventures on how my clients are acting and doing. At the same time, they cannot book me for escort services. Every week, you can read about them in my new weekly recap, published every Friday in my escort blog. If you want to know what has happened in the previous week, you can always go back and read my last weekly recaps. I also want to say special thanks to the clients who have supported me in these weeks. The first month of suspension went mainly by adjusting to the new situation. But in the second month of suspension, my position has got better in a financial way. I hope that my escort services can become available this year, as the vaccine race is showing some promising results. And traveling across Europe is about getting slowly back to normal. But we will see in the next coming weeks and months how things are developing. Then according to that, I keep you updated on how and when it would be possible to go back in normality also with my escort services. Right now, we need to be patient and understanding the priority of our safety, which is the most important thing right now.
---

Week in my online services
One video and more content planned ahead: On Sunday night, between Monday night, I posted for my OnlyFans subscribers a two-minute video showing my ass. I plan to post the rest of the videos this coming weekend, so I can meet my weekly goal. I also plan to post some hot photos.
Twitter retweet campaign: This week I have received some more followers. I hope that the Twitter retweet campaign will bring more followers to my Twitter account and my OnlyFans. Then more followers I have, then bigger is my motivation to upload more videos and photos. Talking about the Twitter retweet campaign, I have seen many retweets and likes on my retweet posts. Thank you so much for everyone who has participated in this campaign! The best photo of the week was from today's retweet campaign, got a total of 7 retweets, and 1 like (as of June 5th at 22:58).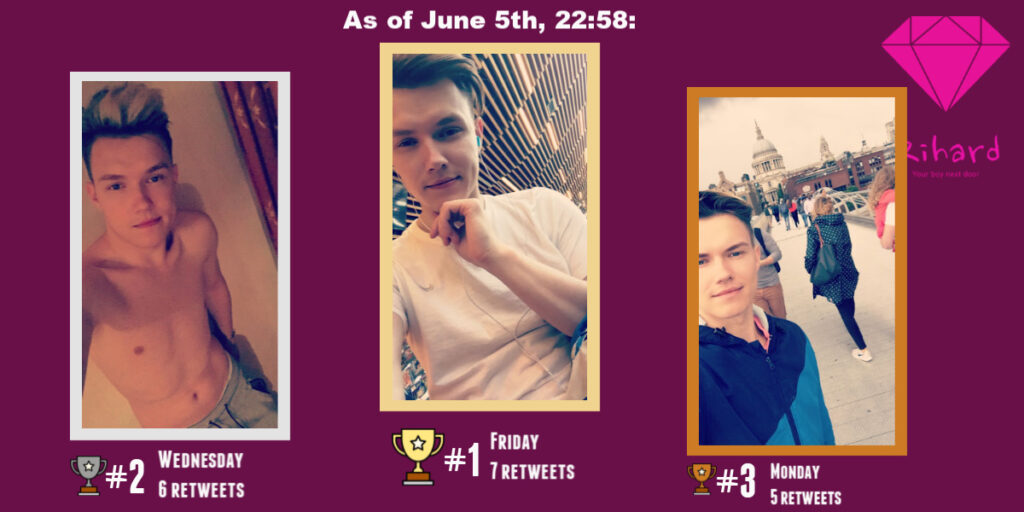 Fan store: My fan store product enhancements will is be again postponed to the next week. The reason for the fan store delay and this week's activity on my OnlyFans is because the week was recurrently hectic. On Monday, there was a Catholic holiday in Germany. I visited my friend, called my parents, and had some relaxation. On Tuesday, I had to do my bookkeeping all day, maintain my website, and do the groceries. I also did some bookkeeping on Wednesday and met my friend, so I could not post the content. On Thursday, I met my tax consultant, went for a haircut, did some shopping, and called my parents, so at the end of the day, I felt tired and unable to post some more content. And as always, Fridays are as busy as they have always been, because of my weekly recap day. I aim to do the rest of the things, including OnlyFans updates this coming weekend, hoping that I'll have more time.
---
Will I travel this year for business?
Booking order after the service suspension: Many have asked me if I plan to travel this year to somewhere. Since I announced a suspension to my escort services, I mentioned that my travel plans will not be published this year. As it is uncertain when I can lift the suspension from escort services. Also, traveling right now is complicated in many ways. Therefore I am unable to give the timeline when there would be possible to trip for business. First of all, it is important to me that my services would be available to locals. So even if I lift suspension from my escort services, the main focus for the first months is to provide services for those in Germany. The first priority after service suspension is to offer services for my particular clients on frequent and higher status. Then the second clients who can request services are those who are residing in or traveling to Berlin. And lastly, all other clients across the globe. However, it is quite likely that clients who are inviting me for a private trip can do so when the escort services become available.
Traveling is not a topical question for me right now: But the first wave of clients who can book my escort services again will be my select clients. The second wave of clients will be all other clients who are living or residing in Berlin. These include clients who invite me outside the city or country, but not in those individual statuses. And the last wave of clients will be those who can meet me during my private trip. But my private flights will be scheduled in the ending order after service suspension. So even if I can offer my escort services again, let's say in October or November, there will be no chances that this year I am going to announce the destinations where I travel next. And if they are, they will be announced spontaneously only. I think about when I can retake my clients, not about where I visit next, cause it is not a topical question right now.
---
Now, a break from the news
Changing my diet program: The week in my workout plan went eventless. Due to the lack of time, I had no days when I did my jogging. On Sunday night, when I met my friend, I expressed my concern regarding my body weight. I said that no matter how many workouts I do or how much healthy meals I eat, lately, I have noticed no good results. During my service suspension, I have spent more time doing my workout plan and cooking healthy meals. However, since I stopped my fasting program, I have slowly gained some kilos instead of losing them. I expressed my disappointment by pointing out that I have achieved some muscles instead of developing a skinny body. My friend told me that I should be happy because many guys want to make it. But the reason why I go jogging is only that to slim down my body, not gain muscles. That's the reason why I don't do muscle training in the gym. I guess when people get older, no matter if they try, the body will produce more muscles or fat, depending on activity. Instead of making the body slim.
I also plan to end the contract with my fitness center, since the weather is now lovely and warm, and I can do my jogging outside, instead of running on treadmills. It is also cheaper and safer since I don't contract people as much as when I do the workout at the fitness center. In January, I started to do the fasting program, because last year, I gained lots of kilos. At the beginning of this year, I was 76 kilos, and after three months fasting, I was 66 kilos, which means that I lost in less than three months by fasting twice a week, 10 kilos! And since I now gained two kilos, I plan to stop my current diet program and switch back to the fasting regime for a while. My initial goal was to achieve a weight of 60 kilos, as I was nearly one year ago. But if I get below 65 and keep my lifestyle active, I could keep myself in good shape even without fasting.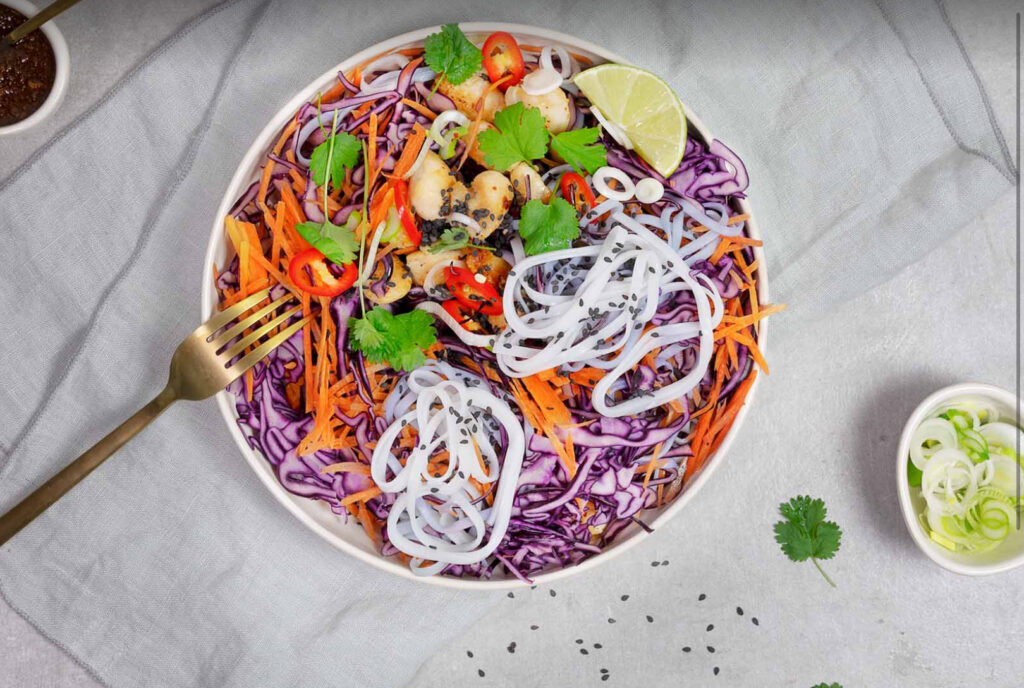 Week recipe: Chicken salad with rice noodles. This week's recipe is a healthy meal that I used to cook for lunch. It can be done only in 30 minutes. Here are the ingredients you need.
120 grams of Chicken breast
1 tablespoon Olive oil
100 grams Red cabbage
100 grams of Carrots
50 grams Rice noodles
1/2 tablespoon Tahini
1 1/2 tablespoon Soy sauce
Slice the chicken into smaller pieces. Add oil to a dying pan, fry the chicken golden and season with optional spices (tip: a great match is garlic, ginger, and chili flakes!). Shred the cabbage and the carrot. Cook the noodles according to the package instructions and rinse in cold water. Stir soy and tahini for the dressing. Mix the noodles, carrots, cabbage, and fried chicken. Serve with the dressing. Tip! Top it off with green onions, cilantro, sesame seeds, a lime wedge and fresh chili for extra flavor. It's delicious, either cold or warm! Nutrition information: 38% carbs; 23% protein; 39% fat.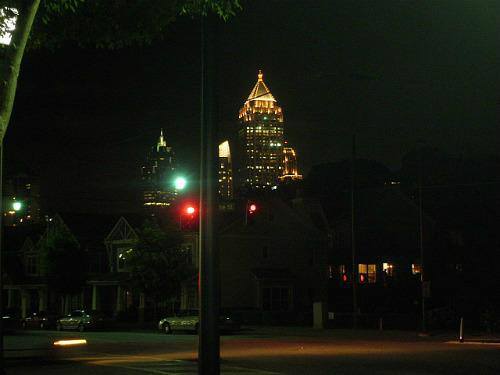 Snapshot: look back to memories. Today on June 5th, a 4 years ago, I was in states. I visited my friend, who lives in Atlanta. I've been in the United States like around 8 times in total. During my life, I visited in the USA the cities like Atlanta, Las Vegas, Buffalo, Indianapolis, Saint George, Salt Lake City, Savannah, and some minor towns and places in Tennessee. Do you live in one of those places? If you do, then you know that I was once in your city. 😉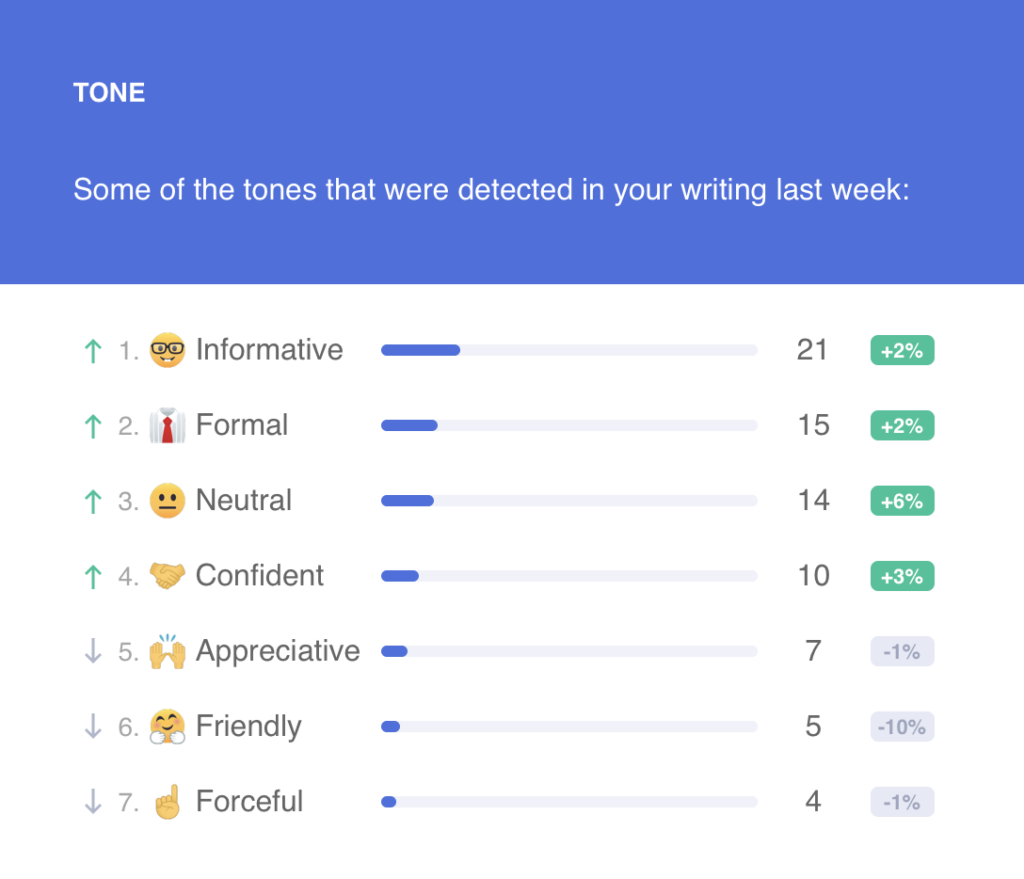 My tones of the week: Informative, Formal, Neutral, and Confident. Did you know that I was 6% more neutral than last week? Did you know that I was "less friendly" last week? These are the ones that are speaking about my week.
---
And now, back to the news
Escort agencies and advertisers influence on me during the crisis
Escort agencies and porn studios: This week I have also received surprisingly and messages from the escort agencies, their providers, and advertisers. It is far not the end of the crisis, but I have already received messages with the desire to hire me. I have received such an offer many times. However, I did not expect them right now. Regardless of the corona crisis or not, I am not planning to accept offers from the escort agencies as I enjoy being the boss of my own. Over time, before the corona crisis, I have also received messages from the porn studios. Offering me some job in their Twink community. But I have also declined their offers.
International Sex Workers Day: On the other hand, I have been honored to get an invitation this week from the SMART-Berlin escort association, celebrating the International Sex Workers day on Tuesday, June 2nd. Unfortunately, I was unable to attend as I was busy with the other activities. I cannot also attend their scheduled meetings at the end of June. We usually gather together, discuss our work and clients, and have some snacks and social time with each other. It is quite an exciting and inspiring activity for me, cause I like to hear from others about their experience. You can also read about our escort meeting in December 2019 from my escort blog. Unfortunately, the corona crisis has also made it difficult for us to gather again time by time, so my last meeting with them before Christmas in 2019.
Advertising the escort sites: Meantime, I occasionally get an advertisement on escort platforms as well as on WhatsApp, even during the corona crisis. For instance, a few days ago, I got a message on my WhatsApp number about the "new escort site." I am happy if people are trying to be creative and make the escort community bigger. Still, I am not interested in one-by-one ads, as eventually, I block all those senders. And currently, I don't also tolerate such activities. At the same time, the crisis lasts, unless it is necessary to cover the living expenses, and there is no other way.
---
The death of George Floyd has made me think a lot about my escort services
Emotional week: The events that took place last week in Minneapolis were shocking to me. 46-years old black guy, George Floyd, was a victim of the murder by police officers. For me, it is profoundly disappointing and horrible. "Normally, I don't pay lots of attention to murders and crimes, as they happen every day across the world. But that's something that touched me especially deep in my heart" – I said to many of my friends this week. It triggered big protests not only in the United States but all around the world, including here in Berlin. The crime has also made me think a lot about my escort services and how I treat my clients equally, no matter their beliefs, skin color, or culture.
I respect that everyone has their own views and their own type. But I don't tolerate people who are hateful and intentionally hurting others.
In my opinion, no one should judge people based on how they born. Racism, for me, is evil and cruel. People with a good heart cannot do that, as people who hate one another, are not people with a good heart. I respect that everyone has their own views and their own type. But I don't tolerate people who are hateful and intentionally hurting others. The way how I offer my escort services are built-in mutual respect and kindness. Everyone with good intentions and the ability to be gentlemen could book me with the open hands. But I hate society who are thinking that they are better than others, by pointing out one to another based on who they are. These people are evil inside themselves.
Fighting against of racism: With my thoughts and heart, I express deep compassion to Floyd's family. I continue to fight against racism, even in my escort services. I will not allow other escorts to work together with me if they have issues with it. And I stand against people and clients who have problems with that.
---
Racism and discrimination in my escort services
Different circumstances: Earlier this year, when I introduced my pricing calculator, one of my Twitter followers expressed that my pricing is unfair and discriminating against of older population. Currently, my escort pricing is built in the way that people at the age of 40 or older pays around 20% more in my hour rates than younger clients. My pricing is not to discriminate against someone. For instance, my overnight rate is the same for everyone. The reason I charge my hourly rates more from older clients is due to the increased risks and other reasonable circumstances. Mostly clients between 20 and 30 years are students, and they cannot afford to pay too high rates.
My escort rates are under the average for younger: Meanwhile, people over 40 usually have achieved education, career, and wealthy income. Often people older than 40 years old should have prosperous income and better capital. My "higher" rates are according to the local economy and local average rate in the sex industry. So the price difference can be treated as a discount for the younger population since the rate that younger clients are paying, is under the average of the escort rate. Plus, most clients are paying a higher hourly rate, as most of my clients are around the age of '40s.
Older clients usually are riskier than youngers, as they have more sexual contacts in their life.
The matter of risks: Since the overnight price may be for younger a question of money, then that doesn't make a big difference if I could make it different as well. We are not talking about a hundred euros, but hundreds of euros, if it comes to overnight. Therefore I have kept the overnight rate the same for everyone, regardless of their age. The other reason for such a price difference is the risks among different generations of clients. Older clients usually are riskier than youngers, as they have more sexual contacts in their life. Our escort prices are all about the risks we have to face in our everyday job. Starting from health to legal things. And having said that, our pricing cannot be compared with hairdressers (who are probably charges from you 10-30 Euros per haircut which takes up to one hour) or other occupations.
Being kind and fair: And last but not least, let's be honest: the difference is if I have 20 years old client or 60 years old client, which makes a lot of sense. Everyone should understand that sex is not as spicy. And common topics are not as relevant as it is when it comes to younger clients, but that's, in my case, is the least issue when there is a right partner regardless of the age. So there is nothing to do with discrimination, it is about being kind and fair to everyone. And since the pricing difference isn't "that big," I don't see any problems here in my side why the older population wouldn't be able to pay little more to support me.
---
My plans to travel to Estonia
Dates are fixed: On Monday, I made an important decision. I booked the flights to Estonia to see my parents after a long time. I went to Estonia last time for Christmas, and now it is more than half a year since I saw them. Initially, I planned to travel to Estonia for my birthday in May. But since traveling was not possible by then, I had to postpone it for an undefined time. Now, as traveling is again possible, the dates are firm when I go on my vacation home-trip. I am traveling to Estonia from June 28th to July 12th. So it will be two weeks this time. Usually, I would go for one week. Since I am not offering my escort services right now, I am not so much dependent on my business activity. My parents, they need the support right now more than ever before. Also, my friend is coming to visit me the week before I travel to Estonia.
I am more flexible in June: This all means that I will be unable to meet my clients as for friends, for a period of time. This also means that I give them a little more flexible time and date in June before I travel to Estonia. Instead of once per two weeks, they can meet me before the trip, more frequently. As friends, my clients can see me during the service suspension before June 22nd (not included). Then I'll be unavailable between June 22nd to July 12th (including). After the trip, the 1×2 week rule will continue to take effect until my escort services are back.
My weekly recaps will be paused: The trip to Estonia I will not add to my vacation calendar on my website, because the escort services are suspended anyways. During my trip to Estonia, I will not post my weekly recaps. So it means that my weekly recap on July 3rd and 10th will be skipped. After June 26th, the next weekly recap will be published on July 17th, after my vacation holiday trip to Estonia. During the holiday I will be more focussed on my family and free time and aim to take a few tasks as possible, to make it less on the computer and more family-centered. However, these changes will not have an impact on my OnlyFans activity – I keep posting the new content on my OnlyFans just like before. But my other online services and Twitter retweet campaigns will also be paused until I come back from holiday.
I am so thrilled to finally see my family speak in my native language (Estonian), and see my country where I was born and raised!
---
That's it for this briefing and the weekly recap. See you in the next weekly recap on June 12th. Have a nice weekend!
---