Meet the Rihard - Your boy next door!
Hello, and welcome to my website! I am glad you are interested in me and visiting my site today to get to know more about the boy you would rely on in the future.
My name is Rihard, and I am your great companion for your next trip or event. I am talented with a good appearance and passionated with a good conversation. One of the best things right now that I can do is provide a good time by giving everything I have in return.
My passion is to have a good conversation. To talk about various topics as well as being your great partner to fulfill all your fantasies. Yes, I am telling you the truth!
I am born and raised in a small country - in Estonia, with a population of 1,3 million. As you see - It is a small country located in eastern Europe. But hold on, at the same time the most innovative country in Europe! Estonia has the world's most advanced digital society. Estonia invented Skype (a software program that uses the Internet to make telephone calls (using a technology called Voice over Internet Protocol (VoIP)), and many startups. For instance, one of the best CRM in the world, Pipedrive, has deployed in Estonia. Not saying that we have one of the world's best internet connections and many other things I cannot name. Estonians are innovative, especially in the digital market: Including me! My website that you are visiting now is fully deployed and programmed by me. However, I am using open-source technology. I have made the element and structure coding by myself, including most of the modules you are using on my website today (including, but not limited: membership signup, contact modules, layout technology, and so on).
Anyways, going back to me: I have born and raised in the capital of Estonia - Tallinn. I am proud of who I am. Although I have gone through all the difficulties in my childhood with my parents (like who haven't went through different problems in their life), I am an optimistic, positive, and self-trusting person. I am not weak for challenges; instead, - I like to take them! And having said that, my reason for escorting is not associated with my background at all. I am just enjoying doing that!
The one thing (and many more things) that people surrounding me have told: I love your smile! The happiness and positivity you get from is addictive, I promise! I am just happy. And I am pleased to share it with the people who are contributing their valuable time to me.
My services are better and more reliable today than never before, and my goal is: be yourself, be happy, and make others happy - Enjoy what you do today, and you have never wasted time in your life!
Book me now, and get to know me even more!
Kiss, Your sweet boy,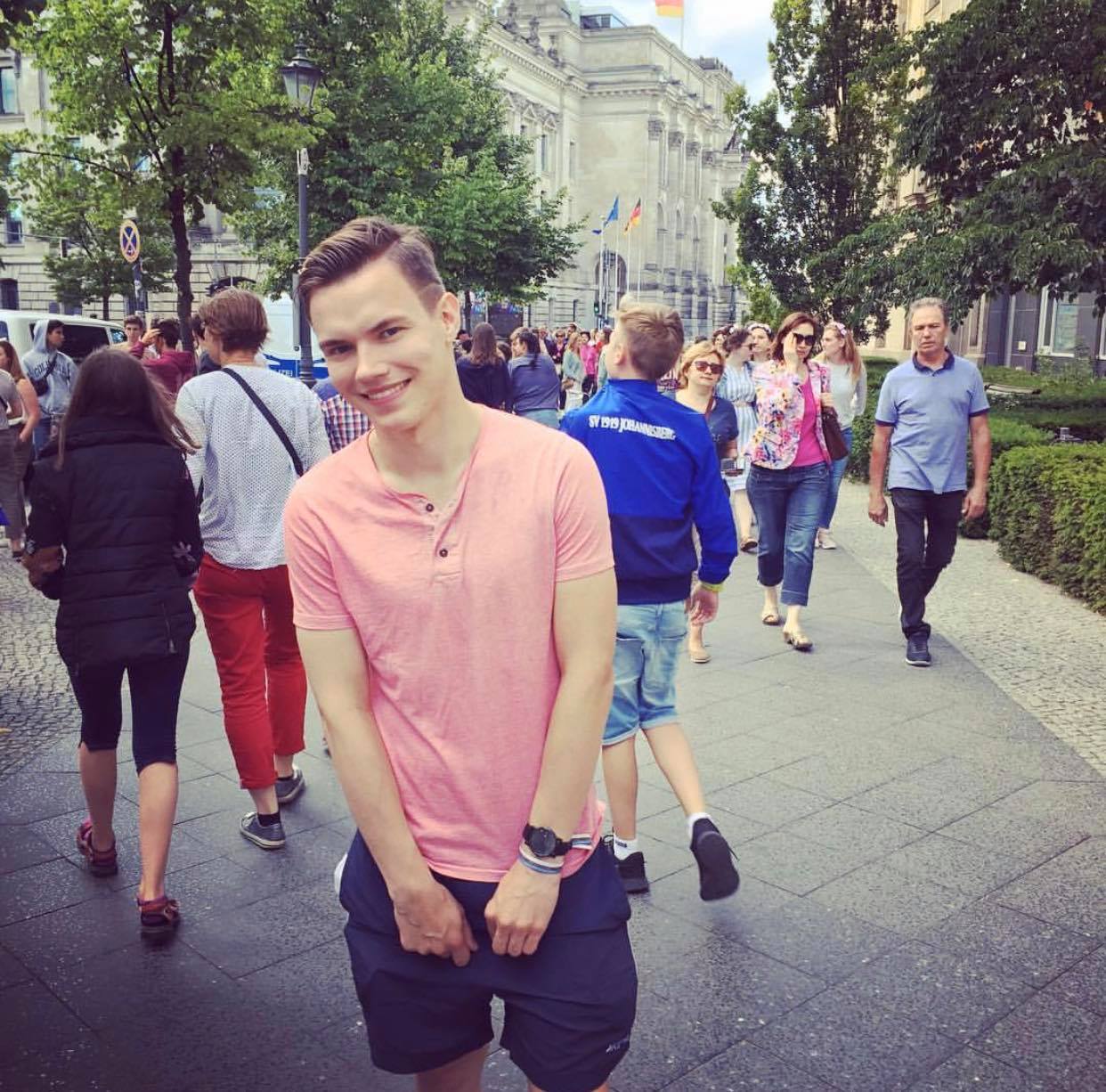 The one thing (and many more things) that people surrounding me have told: I love your smile!